Category:
Burglary Alarm System
A burglary alarm system consists of a series of electrical components connected to a property. They detect movement or the opening of doors and windows, triggering a loud alarm to warn those nearby. Often deemed to be a security essential, these systems are a universal fixture of most premises.
Used in a diverse range of applications, including:
Industrial areas such as offices, warehouses and factories
Residential homes and garages
Commercial premises including shops, restaurants and hotels
Storage facilities
Regular maintenance will identify and mitigate problems, giving you peace of mind. Professional maintenance of your system can aid in the resolution of any false alarm issues.
Showing 1–16 of 26 results
Automated Gate Safe Infrared Detector | IP55 waterproof | DC/AC 12-24V safety sensor (Burglar Alarm System)

Install each pair at the opposite positions.Then there is an infrared area between these two detector parts.
When someone passes the infrared region, the detector will send alarm signal to the security alarm host (which not included here).
Install Distance(Max.)in the above chart means the maximum install distance between the two detector parts.
Great to be installed for security system in school, office building, hosipital, home yard, etc.
Detecting range can be reduced to 30% in bad weather conditions, like rain, dust, etc.

Read more

CONCEPT (Burglar Alarm System) Smart Home WIFI+GSM

₦

116,000.00

WIFI+GSM alarm system, Support Tuya APP

• 24 wireless zones for 24 wireless sensors and 10 remote controls
• Big SOS button
• 6 groups of alarm phone NO. and 3 groups SMS Phone NO. Message pushing in time.
• Factory reset easily on app.
• Add sensors&remote controls, set alarm phone NO. and SMS message NO. on "Tuya" APP, Operate easily!

• linkage the smart switch, wifi camera and Other smart Home devices.

• Input Voltage: DC9V~12V

• Wireless Frequency: 433MHz

• GSM frequency: 850/900/1800/1900MHz
• Backup Rechargeable Battery: lithium DC7.2V
• Alarm Loudness: 85db (Internal siren)

• Lower battery remind function

• Door sensor two-way communication(Optional)

Add to cart

CONCEPT (Burglar Alarm) PSTN GSM Alarm System with 16 Wireless 16 Wired Zones

₦

96,000.00

Power supply:                   AC220V+10%
Stand by consume current:         ≤100mA
Power:                           <1.5W
Alarm output current:              <650mA, 12V
Output voltage:           DC12V~15V
Wireless receiver frequency:        315MHZ
Working temperature:              -10 ~55°C
Working Humidity:                  40 ~70%
Weight:                           2.5 kegs
Metal box size             255mm×235mm×70mm
Keypad size:             159mm×138mm×33mm

Add to cart

Concept (Burglar Alarm) Wired PIR detector

₦

5,500.00

Description Specifications Detection angle 90° Detection Distance 10m Working voltage DC 9-16V Working current 18mA Alarm output NO/NC optional Environment Humidity ≤95%RH(No congelation) Operating temperature -10℃~ +50℃ Anti RFI & EMI 10MHz-1GHz 20V/m Anti-white light 100000Lux . Case Material ABS plastic . Sensitivity & pluse count adjustable

Add to cart

Concept (Burglar Alarm) Wireless PIR Detector

₦

8,500.00

Technical Specification:

| | |
| --- | --- |
| Model | WL-803W |
| Model Type | Wireless PIR detector |
| Power Supply | DC5V adapter or 3 AAA batteries |
| Detection Distance | 8m |
| Detection Angle | 110° |
| Transmitting distance | ≤150m ( open area) |
| Anti RF interference | 10MHz-1GHz 20V/m |
| Installation height | 1.7 to 2.5m(2.2m is proposed) |
| Installation mode | Wall mounted |
| Transmitting frequency | 315MHz/433MHz |
| Programmer Code | 1527/2264 |
| Standby Current | ≤50uA |
| Alarm Current | ≤20mA |
| Operating Temperature | -10℃~ +55℃ |
| Relative Humidity | ≤80% (non-condensing) |
| Unit size | 67*50*106mm |

Add to cart

CONCEPT BURGLAR ALARM Wired Outdoor PIR, energy Analysis detector

₦

30,000.00

Description Specifications Detection angle 110° Detection Distance 12m Working voltage DC 9-16V Working current 45mA Pet immunity level under 25kg Waterproof IP65 Alarm output NO/NC optional Environment Humidity ≤95%RH(No congelation) Operating temperature -10℃~ +50℃ Anti RFI & EMI 10MHz-1GHz 20V/m Anti-white light 100000Lux Case Material ABS plastic Sensitivity & pluse count adjustable

Add to cart

CONCEPT BURGLAR ALARM WL-JT-99AS GSM Alarm System

₦

80,000.00

Wireless GSM Alarm System 4 wired & 99 wireless Zones.
GSM + PSTN dual network alarm system.  
LCD display, Press Keypad, easy to operate.
Support IOS / Android APP.
6 groups alarm phone call + 3 groups SOS phone No.+ 6 groups SMS phone No.
Max support 150pcs wireless sensors and 150pcs remote controls
Built-in standby rechargeable battery, the panel automatically stores system status when powered off
SMS alert when AC Power ON/OFF
Real-time arm/disarm and Timing arm/disarm function optional
Siren sounding time can be adjusted
10 seconds voice record message
1 relay output
Event memory for 100 records

Add to cart

Klaxon EXD Buzzer TCA-0005 Burglar Alarm System

EXD Buzzer
The Exd Buzzer is an explosion proof buzzer designed
for use in hazardous areas where a distinctive signal is
required. Certified to ATEX II 2G Exd e IIC T6, it is suitable for
use in Zone 1 and Zone 2 areas.
Producing a tone with low frequency, it cuts through
background noise more effectively than many other
devices of a similar output.
Mounted in a rugged reinforced polyester case and
weatherproof to IP66, it is suitable for use in the most
arduous conditions.

Read more
Best offers
Join Risk Free
30 days refund
100% Safe
Secure Shopping
24x7 Support
Online 24 hours
Safe and Secured Payment
On all order over
Know Us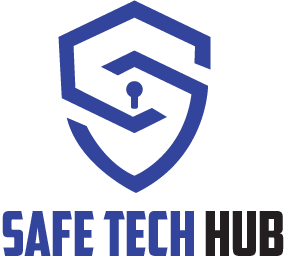 Safetech.hub is the newest online platform envisioned to provide 24/7 online platform for integrators, installers, and end users of Extra Low Voltage (ELV) systems in Nigeria
Read More