Category:
Sampling Unit Detector
The Sampling Unit Detector detects smoke in the air traveling through heating, ventilation, and air conditioning ducts in commercial buildings. It was created to track smoke levels in air ducts with speeds ranging from 0.5 to 20 meters per second.
Enables air ducts to be monitored without requiring the detector to be mounted within the duct . Avoid sensor drift due to air-flow effects . Simple, easy to install design . Simple detector maintenance: there is no need to access the duct for calibration purposes . Extremely reliable; ASU has no moving parts
Sampling Unit should be installed in the center of a straight section of duct at least six times its width.
Showing all 3 results
Gent by Honeywell Vesda-E VEA-40 Aspirating Smoke Detector with 3.5" TouchScreen Display(VEA-040-A10)

Vesda-E VEA-40 Aspirating Smoke Detector
combines VESDA reliability and early warning smoke detection with pinpoint addressability and a variety of annunciation options that truly surpass traditional spot detectors.They use patented air sampling points and multichannel microbore air-sampling with three alarm sensitivity settings for the sampling points. As a
multi-channel, addressable system, the VEA detector is able to divide a
protected space into sampling locations, enabling the localization of potential sources of fire for faster incident response. The detectors are suitable for
protection of areas where pinpoint location of fire events is essential, thus providing ideal fire detection solutions for healthcare, offices, education, retail, prisons and electrical cabinets. A wide range of features provide flexibility, field programmability, enhanced connectivity and reduced total cost of ownership.

Read more

Gent by Honeywell VESDA-E VEA-40 Aspirating Smoke Detector with LED Displays(VEA-040-A00)

combine VESDA reliability and early warning smoke detection with pinpoint addressability and a variety of annunciation options that truly surpass traditional spot detectors.
They use patented air sampling points and multichannel microbore air-sampling with three alarm sensitivity settings for the sampling points. As a
multi-channel, addressable system, the VEA detector is able to divide a
protected space into sampling locations, enabling the localization of potential sources of fire for faster incident response. The detectors are suitable for
protection of areas where pinpoint location of fire events is essential, thus providing ideal fire detection solutions for healthcare, offices, education, retail, prisons and electrical cabinets. A wide range of features provide flexibility, field programmability, enhanced connectivity and reduced total cost of ownership.

Read more

Gent by Honeywell VESDA-E VEA(VER-A40-40-STX)

DESCRIPTION

The VESDA-E VEA series of detectors
combine VESDA reliability and early warning smoke detection with pinpoint addressability and a variety of annunciation options that truly surpass traditional spot detectors.COLOUR LCD DISPLAY
The VEA-040-A10 detector features a 3.5" colour LCD display which provides a range of status information including alarm and fault conditions as well as smoke level. Screens for each type of information are available using a simple navigation system.
VESDAnet™
VESDA detectors and devices communicate on VESDAnet which provides a
robust bi-directional communication network allowing continued redundant operation even during single point wiring failures. VESDAnet enables primary reporting, centralized configuration, control, maintenance and monitoring.
ETHERNET AND WIFI CONNECTIVITY
VESDA-E detectors offer Ethernet and WiFi connectivity as standard features. The detector can be added to a corporate network, allowing WiFi enabled tablet devices and laptops installed with Xtralis configuration software to connect
wirelessly to the detector via the network.
The VESDA-E VEA series of detectors
combine VESDA reliability and early warning smoke detection with pinpoint addressability and a variety of annunciation options that truly surpass traditional spot detectors

Read more
Best offers
Join Risk Free
30 days refund
100% Safe
Secure Shopping
24x7 Support
Online 24 hours
Free Shiping
On all order over
Know Us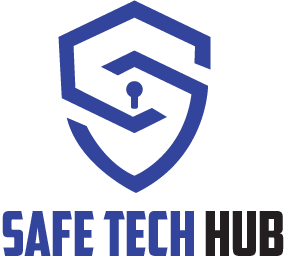 Safetech.hub is the newest online platform envisioned to provide 24/7 online platform for integrators, installers, and end users of Extra Low Voltage (ELV) systems in Nigeria
Read More