CONCEPT (Burglar Alarm) PSTN GSM Alarm System with 16 Wireless 16 Wired Zones
₦96,000.00
Power supply:                   AC220V+10%
Stand by consume current:         ≤100mA
Power:                           <1.5W
Alarm output current:              <650mA, 12V
Output voltage:           DC12V~15V
Wireless receiver frequency:        315MHZ
Working temperature:              -10 ~55°C
Working Humidity:                  40 ~70%
Weight:                           2.5 kegs
Metal box size             255mm×235mm×70mm
Keypad size:             159mm×138mm×33mm
Compare
GSM-816-16R alarm system, from China Professional manufacture
16 wireless zones, 16 wired zones Wired Alarm system PSTN GSM home alarm system
Main Features
High speed digital communication, compatible ADEMCO4+2, CID digital communication protocol; Send alarm signal to alarm center.
GSM, fixed telephone, SMS, GPRS multiple alarm transmission mode
Custom modify alarm message alarm content
GSM, fixed telephone network to dial, you can customize which priority network
With optional eight-way output module for this alarm system, can be customized output: Linkage output; Remote control output (mainly USED in linked with the monitoring, control home appliances. )
Different programmable settings, such as alarm sounds, zone types, recording, monitoring, remote controlling, telephone number, phone line Check, and etc.
Compatible with wired and wireless function
1 group 6 bits primary passwords, 15 groups subsidiary setting passwords are available to improve security;
6 groups of phone number and 3 group alarm center phone number could be set. When the alarm activated, it could repeat dialing the numbers.
9 ARM modes: SMS protection, exit ARM, boundary ARM, single zone ARM, delay ARM, remote ARM, compel ARM, remote ARM and preset time ARM.
7 DISARM modes: SMS alarms, single zone DISARM, keypad password DISARM, long distance DISARM, time DISARM, remote setting DISARM, DISARM when connecting alarm.
8 zone modes: Instant zone, delay zone, 24 hours zone, boundary zone, fire alarm zone, gas zone, check zone, and BY-PASS zone
Remote control function, external monitor, monitoring from long-distance.
Built-in voice module, 10~20seconds record, voice alarm function
Set the alarm delay time and siren yelp time
Search record of emergency
Remote controller can be used to set alarm, DIS-ALARM, emergency alarm and other operation.
Operate from keypad, easily and convenient.
Phone line malfunction indication function: System will alarm when phone line is cut off or short.
The alarm dialling is in priority
Backup DC 12V 7AH sealed lead rechargeable battery support work when AC power cut off
"Watch dog" function, to avoid system down.
Remark: Pull out the jumper head in JP1 of the main panel after finishing program for the main panel, which can prevent other person operate the main panel and improve security.
Welcome to ask for more details for this home use wireless wired alarm system.
Configuration
Main configuration:
Metal box 1pc (transformer and main board inside)
Keypad (LED display) 1pc
User Manual 1pc
Accessories bag 1pc phone line, 1 bag terminal resistance, and 1 pc antenna Wireless receiver parts
GSM mobile phone signal antenna 1PC
Main specification
Power supply: AC110V/220V+/-10%
Stand by consume current: ≤ 100mA
Power: <1.5W
Alarm output current: <650mA, 12V
Output voltage: DC12V~15V
Keypad size: 159mm× 138mm× 33mm
Working temperature: -10 ~ 55° C
Working Humidity: 40 ~ 70%
Wireless receiver frequency: 433MHZ
Metal box size 255mm× 235mm× 70mm
Related products
Concept (Burglar Alarm) Wired PIR detector

₦

5,500.00

Description Specifications Detection angle 90° Detection Distance 10m Working voltage DC 9-16V Working current 18mA Alarm output NO/NC optional Environment Humidity ≤95%RH(No congelation) Operating temperature -10℃~ +50℃ Anti RFI & EMI 10MHz-1GHz 20V/m Anti-white light 100000Lux . Case Material ABS plastic . Sensitivity & pluse count adjustable

Add to cart
Best offers
Join Risk Free
30 days refund
100% Safe
Secure Shopping
24x7 Support
Online 24 hours
Safe and Secured Payment
On all order over
Know Us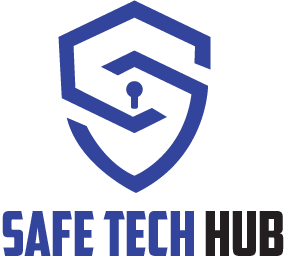 Safetech.hub is the newest online platform envisioned to provide 24/7 online platform for integrators, installers, and end users of Extra Low Voltage (ELV) systems in Nigeria
Read More