Nexus 2-Wire Voice Sounder Beacon, Security Alarm System
Nexus voice sounders combine normal sounder signals with
a clear, synchronised voice message to help reduce confusion and distress during an active alarm.
The Nexus 2-Wire Voice sounder beacon has been specifically deigned to be used with either the Message controller
Available with 4 pre-programmed messages. Alternative messages can be selected from an extensive message library covering almost any conceivable application. Customised messages are also available on request.
Compare
Nexus voice sounders combine normal sounder signals with
a clear, synchronised voice message to help reduce confusion and distress during an active alarm.
The Nexus 2-Wire Voice sounder beacon has been specifically deigned to be used with either the Message controller
Available with 4 pre-programmed messages. Alternative messages can be selected from an extensive message library covering almost any conceivable application. Customised messages are also available on request.
All Nexus voice sounders have a USB port that allows
special messages in WAV format to be downloaded onto
the sounder from any PC, providing users with the flexibility
of adding/removing messages in-house
Features
■ Choice of up to 7 messages over a two core cable
■ Extensive message library or bespoke messages available
■ Download messages in-field via built in USB port
■ 110dB (A) tone and 90dB (A) message outputs
■ Automatic synchronisation
■ Robust construction; IP66 rated for outdoor environments
■ Volume control – 20dB
■ Separate connections for sounder & beacon
Related products
TEXECOM BURGLAR ALARM RICOCHET PREMIER ELITE ODYSSEY 3W Wireless External Siren/Strobe

₦

155,000.00

Electrical
Supply Voltage: 12-16 VDC (13.7 nominal)
Current Drain (typical at 13.7VDC): Strobe: 100mA
Ody 3/3M: 405mA 190mA 30mA
Ody 3E: 285mA 160mA 30mA
Quiescent: 18mA
Standby Battery Type: NiMh Stack
Voltage: 7.2VDC (nominal)
Capacity: 250mAh
Flash Tube: 1Ws Xenon
Flash Rate: 1Hz (typical)*
Discharge Time (<60VDC): <180 seconds
Comfort LEDs Brightness: 100mcd (typical)
Flash Rate (tamper secure): 1Hz alternating (typical)
Physical
Material 3mm Ploycarbonate
Tamper Detection Ody 3: Wall, screw & lid Ody 3E: Wall & lid
Dimensions (h x w x d) 315mm x 306mm x 78mm
Packed Weight Ody 3/3E: 1250g approx Ody 3M: 3000g approx
Environmental
Volume (SAB mode at 13.7VDC) Ody 3/3M: 115dB Peak at 1m (A Weighting, 90˚)
Ody 3E: 109dB Peak at 1m (A Weighting, 90˚)
Cut-Off Time: <15 minutes
Environmental Protection: Ody 3/3M: IP65 Ody 3E: IP44
Operating Temperature: -25˚C (-13˚F) to +55˚C (+131˚F)
Storage Temperature: -25˚C (-13˚F) to +60˚C (+140˚F)
EMC Environment: Residential / Commercial / Industr

Add to cart
Best offers
Join Risk Free
30 days refund
100% Safe
Secure Shopping
24x7 Support
Online 24 hours
Safe and Secured Payment
On all order over
Know Us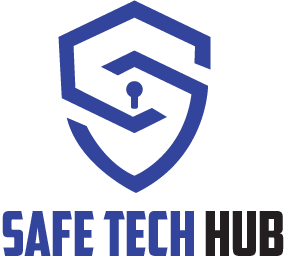 Safetech.hub is the newest online platform envisioned to provide 24/7 online platform for integrators, installers, and end users of Extra Low Voltage (ELV) systems in Nigeria
Read More