Cutting-Edge Velocity Zeta Aspiration Smoke Detection Fire Alarm Panel
Model: VDOT-ASD-400
Detection Light Source: High-power blue LED
Smoke Detection Range: 0.001% – 25%/m
Alarm Sensitivity Range: 0.005% – 20%/m
Event Log Capacity: 25,000 events
Relay Outputs: 7
Control Panel: 3-in-1 Control/Display/Programmer Front Panel
Network Connectivity: RS485, Modbus RTU Open Protocol
Event Types: Alarm, Fault, Operation, Smoke, Flow, Auxiliary Gas Sensors
Compare
Cutting-Edge Velocity Aspiration Smoke Detection Panel – Zeta Aspiration Systems
Product Overview:
Upgrade your fire detection and alarm system with the state-of-the-art Velocity Aspiration Smoke Detection Panel from Zeta Aspiration Systems. Perfectly suited for warehouses, cold storage facilities, clean rooms, data centers, server rooms, electrical cabinets, and high-risk equipment environments, this high-performance ASD is designed to keep your property and assets safe. Dive into the details below to discover why the VDOT-ASD-400 is the ultimate choice in fire safety technology.
Key Features:
1. Highly Efficient Aspiration Technology: The Velocity Aspiration Smoke Detection Panel utilizes a built-in aspirator to continuously sample and analyze the air from the surrounding area through strategically placed tube holes. This sophisticated technology ensures timely and accurate smoke detection, even in incipient fire stages that may go unnoticed by the human eye.
2. Superior Sensitivity: Equipped with a high-power, short-wavelength blue LED as the detection light source, the VDOT-ASD-400 boasts exceptional sensitivity to minuscule smoke particles generated during the early stages of a fire. It can detect smoke concentrations as low as 0.005%/m, making it 1000 times more sensitive than traditional point-type smoke detectors.
3. Wide Detection Range: The smoke detection range of the VDOT-ASD-400 spans from 0.001% to 25%/m, ensuring comprehensive coverage and early detection in various environments.
4. Adjustable Alarm Sensitivity: Tailor the alarm sensitivity to your specific needs with a range of 0.005% to 20%/m. This flexibility allows you to minimize false alarms while ensuring rapid response when smoke is detected.
5. Extensive Event Logging: With the capability to log up to 25,000 events, the VDOT-ASD-400 provides a detailed record of alarms, faults, operations, smoke events, flow events, and auxiliary gas sensor activations. This comprehensive event logging is invaluable for post-incident analysis and system optimization.
6. Four Alarm Levels: Stay informed and take appropriate action with four distinct alarm levels, each designed to address different threat levels and system conditions.
7. Versatile Relay Outputs: The ASD panel offers seven relay outputs, enabling seamless integration with other security and fire safety systems for a coordinated response to alarms and events.
8. User-Friendly Control Panel: Experience easy setup and monitoring with the 3-in-1 Control/Display/Programmer Front Panel, designed for user convenience.
9. Network Connectivity: The VDOT-ASD-400 supports RS485 network connectivity, allowing you to connect and manage multiple panels within your facility. Additionally, it supports the Modbus RTU Open Protocol for enhanced compatibility and system integration.
Invest in the future of fire safety with the Velocity Aspiration Smoke Detection Panel from Zeta Aspiration Systems. With its cutting-edge technology, superior sensitivity, and extensive features, you can protect your assets, property, and personnel with confidence. Order yours today and experience the peace of mind that comes with advanced fire detection and alarm capabilities.
Product Specifications:
Model: VDOT-ASD-400
Detection Light Source: High-power blue LED
Smoke Detection Range: 0.001% – 25%/m
Alarm Sensitivity Range: 0.005% – 20%/m
Event Log Capacity: 25,000 events
Relay Outputs: 7
Control Panel: 3-in-1 Control/Display/Programmer Front Panel
Network Connectivity: RS485, Modbus RTU Open Protocol
Event Types: Alarm, Fault, Operation, Smoke, Flow, Auxiliary Gas Sensors
Upgrade your fire safety strategy with the VDOT-ASD-400 today and stay ahead of the curve in protecting what matters most.
| | |
| --- | --- |
| Weight | 6 kg |
| Dimensions | 4.5 × 2 × 1 cm |
Related products
Gent Fire Alarm G017-01 Weatherproof Manual Call Point W1A-R470SF

Manual call points from Honeywell Gent are easy and safe to operate, with no hammer required. Fully compliant with EN 54-11, each point is manufactured from ABS and both have a break glass and resettable element. For areas susceptible to inadvertent operation – such as sports halls – a stronger, clear polycarbonate cover version is available.

Read more
Best offers
Join Risk Free
30 days refund
100% Safe
Secure Shopping
24x7 Support
Online 24 hours
Safe and Secured Payment
On all order over
Know Us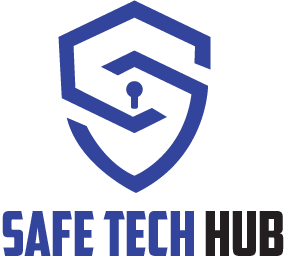 Safetech.hub is the newest online platform envisioned to provide 24/7 online platform for integrators, installers, and end users of Extra Low Voltage (ELV) systems in Nigeria
Read More