Concept ABH Rechargeable Anti-Burglary Cash Handbag: Ultimate Personal Security and Style
Rechargeable Anti-burglary Cash Handbag
Sensor Type: Acoustic alarm, Electric alarm, Infrared alarm system, Magnetic switch alarm, Microwave alarm, Ultrasonic alarm, Vibration alarm
Special Feature: Portable, Rechargeable, Remote control, Tamper alarm
Model Number Titan -ABH
Material: waterproof nylon duty canvas
High pitch tone siren: 130dB
Electric voltage: 150kV
Electric current: 2A
Sizes: 39 x 59 x 20cm, 33 x 43 x 17cm
Power source: 6-piece UM-3 alkaline batteries 6-piece 1.5V NiMH rechargeable batteries
Weight: 2.5kg
Compare
Introducing the Titan -ABH Rechargeable Anti-Burglary Cash Handbag: Your Ultimate Security Companion
When it comes to safeguarding your valuables, the Titan -ABH Rechargeable Anti-Burglary Cash Handbag is your best line of defense. With an array of advanced security features and unparalleled convenience, this handbag sets a new standard in personal security.
Key Features for Unmatched Protection:
Multiple Alarm Sensors: The Titan -ABH utilizes a sophisticated array of alarm sensors, including acoustic, electric, infrared, magnetic switch, microwave, ultrasonic, and vibration alarms. You're covered from every angle, ensuring that your belongings are always secure.
Portable and Rechargeable: Designed with your on-the-go lifestyle in mind, this handbag is both portable and rechargeable. It comes with a rechargeable battery and a convenient remote control, allowing you to stay in control of your security at all times.
Tamper Alarm: The tamper alarm feature adds an extra layer of protection. If someone tries to interfere with your handbag, the Titan -ABH will sound a loud alarm, deterring potential thieves.
Crafted for Durability and Style:
Made from waterproof nylon duty canvas, the Titan -ABH is not only durable but also stylish. Its sleek design and sturdy construction make it the perfect companion for everyday use, whether you're commuting to work or traveling the world.
Specifications That Matter:
High Pitch Tone Siren: Boasting a 130dB high-pitched tone siren, this handbag commands attention when needed most, ensuring that any potential threat thinks twice.
Electrifying Security: With an electric voltage of 150kV and an electric current of 2A, the Titan -ABH is a formidable deterrent against would-be criminals.
Size Options: Choose from two convenient sizes to suit your needs: 39 x 59 x 20cm or 33 x 43 x 17cm. Whether you need extra room for your essentials or prefer a compact size, we've got you covered.
Power Source: The handbag can be powered by either six UM-3 alkaline batteries or six 1.5V NiMH rechargeable batteries, giving you flexibility and peace of mind.
Weight: Despite its robust security features, the Titan -ABH remains surprisingly lightweight at just 2.5kg.
SKU:

Concept ABH
Categories: Personal alarm system, Personal Security
Tags: Alarm sensors, Anti-burglary handbag, Anti-Robbery, Concept ABH, Electric security, Portable security, Rechargeable alarm, Security handbag, Stylish protection, Tamper-proof, Waterproof canvas
Best offers
Join Risk Free
30 days refund
100% Safe
Secure Shopping
24x7 Support
Online 24 hours
Safe and Secured Payment
On all order over
Know Us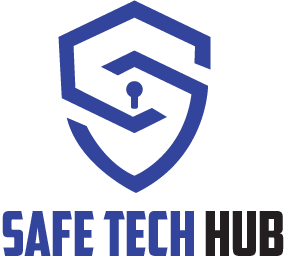 Safetech.hub is the newest online platform envisioned to provide 24/7 online platform for integrators, installers, and end users of Extra Low Voltage (ELV) systems in Nigeria
Read More