Concept SM6013 2-section Turndown Baton | Compact Self-Defense Personal Security Tool
₦6,000.00
24-inch Stainless Knife Baton
Model Number SM4420-LED
Size: 24 inches With 1W
LED flashlight and glass breaker
Quantity: 36pcs/ctn
Weight: 25/26kg
Volume: 1.6ft³
Size: 63.3 x 25.5 x 27.5cm
Compare
SM6013 2-section Turndown Baton – Compact Self-Defense Tool
Discover the versatile SM6013 2-section Turndown Baton, your ideal companion for personal security. Choose from different models to fit your preferences and needs. With its compact design and sturdy materials, it's the perfect self-defence tool for various situations.
---
Tailored to Your Style
The SM6013 2-section Turndown Baton comes in three distinct models to cater to your unique preferences and requirements.
SM6013:
Material: Steel
Shorted Length: 12 inches
Stretched-Out Length: 20 inches
Weight: 886g
TW Patent Number: 196341
US Patent Number: 6.398.653.B1
China Patent Number: 496332
SM6013-B:
Material: Aluminum
Stretched-Out Length: 21 inches (530mm)
Shorted Length: 12.5 inches (318mm)
Weight: 560g
SM6013-T:
Material: Polycarbonate (PC)
Length: 24 inches
Diameter: 1.26 inches
Handle Length: 3.94 inches
Handle Diameter: 1.26 inches
Weight: 675g
Choose the model that suits your style and needs, and equip yourself with a reliable self-defense tool.
---
Section 2: Compact and Effective
The SM6013 Turndown Baton is designed for compactness without compromising on effectiveness. Its 2-section design allows for easy storage and quick deployment when needed. Whether you choose the steel, aluminum, or polycarbonate model, you can trust in its reliability.
---
Section 3: Your Safety, Our Priority
At SM6013, your safety is our top priority. These batons are built with high-quality materials and precision engineering to ensure they perform when you need them most. Whether it's for personal protection, security, or peace of mind, the SM6013 2-section Turndown Baton is here to serve you.
---
Elevate your personal security with the SM6013 2-section Turndown Baton. Choose the model that fits your style and stay prepared in any situation.
Invest in your safety with SM6013 today.
Best offers
Join Risk Free
30 days refund
100% Safe
Secure Shopping
24x7 Support
Online 24 hours
Safe and Secured Payment
On all order over
Know Us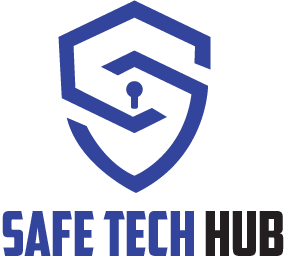 Safetech.hub is the newest online platform envisioned to provide 24/7 online platform for integrators, installers, and end users of Extra Low Voltage (ELV) systems in Nigeria
Read More