Elevate Safety with S-Quad Multifunction Devices | White S4-911-V-VAD-HPW | Advanced Sensors and Visual Alarms
The S-Quad range of multifunction devices includes sensors with sounder, speech and EN54-23-certified visual alarms. This allows the maximum flexibility for designers providing cover for a building. The advanced sensing technology is enhanced with a device that can alert building occupants with a highly visible visual alarm and a recorded voice message to ensure all occupants are alerted to an emergency.
Innovative design has allowed the LED visual alarm to be built into the centre of the sensor with the sounder and speech circuits inside providing a neat and aesthetic solution to multi-function devices.
Compare
Experience the pinnacle of safety technology with the S-Quad Multifunction Device, a revolutionary solution for building safety. This advanced device combines sensors with sounder, speech, and EN54-23 certified visual alarms, ensuring maximum flexibility for building designers. The S-Quad range integrates innovative design, featuring a neatly built LED visual alarm at the center of the sensor, providing a sleek and aesthetic multi-function solution.
Features:
1. Revolutionizing Safety with S-Quad Multifunction Devices
The S-Quad range redefines safety with its multifunction devices, incorporating sensors with cutting-edge technologies. From heat and dual-angle optical scatter to carbon monoxide detection, these devices offer unparalleled safety coverage for your building.
2. Innovative Design for Aesthetic Appeal
Unlike traditional safety devices, the S-Quad integrates an LED visual alarm seamlessly into the center of the sensor. The sounder and speech circuits are housed inside, presenting an innovative and aesthetic solution for multi-function devices.
3. Advanced Sensing Technologies
The sensors within the S-Quad devices utilize a combination of advanced sensing technologies, including heat, dual-angle optical scatter, and carbon monoxide detection. This innovative approach not only enhances sensitivity but also provides a higher level of false alarm immunity, especially in the presence of steam.
4. Certified Sensitivity Settings
Each sensor comes with certified sensitivity settings tailored for specific environments and applications. Additionally, they can be programmed for different times of the day, adding a layer of customization to suit varying safety needs.
5. Integrated Short Circuit Isolator
Ensuring the reliability of the system, each S-Quad device is equipped with a short circuit isolator. This feature enhances the device's functionality and ensures uninterrupted safety monitoring.
6. Configurable Input/Output Connection
The devices offer a configurable input/output connection, allowing for the integration of remote indicators or supervisory inputs. Enjoy fully synchronized sound patterns via the control panel for a comprehensive safety experience.
7. Adjustable Sound Level and Tones
Tailor the sound experience to your system with adjustable sound levels and tones in the sensor sounders. This customization ensures that the auditory alerts align with your overall safety system.
8. Overload Protection for Uninterrupted Operation
The S-Quad devices are equipped with sound element monitoring and overload protection. Even in the event of a cable fault, these safety measures ensure uninterrupted operation, maintaining the device's efficacy.
9. Synchronized and Compatible Sound Output
The sound output is synchronized and compatible with the S-Quad range of EN54-23 Visual Alarm Devices (VADs), offering a cohesive safety solution.
Elevate Your Safety Standards with S-Quad
In summary, the S-Quad Multifunction Device is not just a safety device; it's a safety revolution. With innovative design, advanced sensing technologies, certified sensitivity settings, and customizable features, the S-Quad ensures your building's safety is in the forefront of technology.
Related products
Gent Fire Alarm S4 CO Dual Optical Heat Sensor Voice Sounder High Power White VAD – S4-911-V-VAD-HPW

₦

165,000.00

Gent S4 CO Dual Optical Heat Sensor Voice Sounder High Power White VAD – S4-911-V-VAD-HPW

The S-Quad range of multifunction devices includes sensors with sounder, speech and EN54-23 certified visual alarms. This allows the maximum flexibility for designers providing cover for a building. The advanced sensing technology is enhanced with a device that can alert building occupants with a highly visible visual alarm and a recorded voice message to ensure all occupants are alerted to an emergency.

Add to cart
Best offers
Join Risk Free
30 days refund
100% Safe
Secure Shopping
24x7 Support
Online 24 hours
Safe and Secured Payment
On all order over
Know Us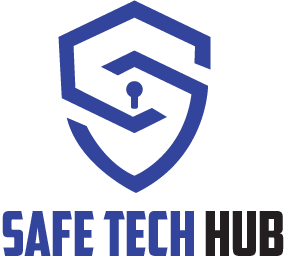 Safetech.hub is the newest online platform envisioned to provide 24/7 online platform for integrators, installers, and end users of Extra Low Voltage (ELV) systems in Nigeria
Read More