Enhance Fire Safety with Gent S4-901 Sensor Sounder – Intelligent Technology for Swift Response!
Gent S4-901 CO Dual Optical Heat Sensor
A new concept in fire detection – a truly intelligent analogue sensor combining exceptional computing power in the sensor as well as the panel to achieve an extremely fast response to a real fire whilst minimising the risk of false alarms.
Compare
Introducing the Gent Fire Alarm S4 Optical Heat Sensor Sounder – a groundbreaking analogue sensor designed for swift response to real fires while minimizing the risk of false alarms. Elevate your fire safety with S-Quad, the industry leader in fire sensing technology. Explore a comprehensive range of devices with a unique blend of sensing elements, ensuring intelligent fire decisions.
Immediate Response to Real Fires
Experience true intelligence with the S4 Optical Heat Sensor Sounder, a sensor that combines local processing in the sensor and panel for an immediate response to actual fire situations. This innovation sets a new standard in fire safety, providing reliable protection for your space.
S-Quad Technology
Unleash the power of S-Quad technology, setting the benchmark in fire sensing. Our multi-sensor system is capable of detecting combustion products like heat, smoke, and carbon monoxide. The patented dual optical scatter technology enhances smoke detection, allowing for specific risk filtration, reducing false alarms caused by steam and dust.
Enhanced Smoke Detection
With its unparalleled flexibility, the S-Quad system can be programmed to suit specific site applications. Different sensitivity states incorporate optical, dual optical, heat, and CO sensing elements. This adaptability ensures optimal performance in various conditions and times, minimizing interference and false alarms.
Customizable Sensitivity States
Tailor your fire detection system to the unique needs of your space. S-Quad's customizable sensitivity states allow you to choose combinations of optical, dual optical, heat, and CO sensing elements. Select states based on room conditions or specific time periods when interference may be more likely.
Intelligent Fire Decisions
Trust S-Quad for intelligent fire decisions. Its state-of-the-art technology ensures a rapid and accurate response to potential fire hazards, giving you peace of mind and ultimate safety.
Crafted for excellence and engineered for precision, the Gent Fire Alarm S4 Optical Heat Sensor Sounder with S-Quad technology is your reliable partner in fire safety. Invest in cutting-edge technology that prioritizes your safety.
Related products
Gent Fire Alarm CO Dual Optical Heat Sensor S4-901

Gent S4-901 CO Dual Optical Heat Sensor

A new concept in fire detection – a truly intelligent analogue sensor combining exceptional computing power in the sensor as well as the panel to achieve an extremely fast response to a real fire whilst minimising the risk of false alarms.

Read more
Best offers
Join Risk Free
30 days refund
100% Safe
Secure Shopping
24x7 Support
Online 24 hours
Safe and Secured Payment
On all order over
Know Us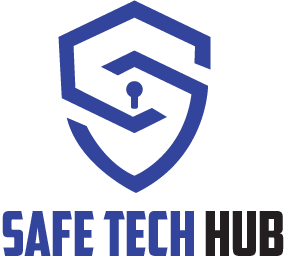 Safetech.hub is the newest online platform envisioned to provide 24/7 online platform for integrators, installers, and end users of Extra Low Voltage (ELV) systems in Nigeria
Read More