Enhance Fire Safety with S4-34890: Pack of 10 Resettable S4-34890 Call Points
Compare
Unlock the potential of seamless fire safety with the S4-34890 Vigilon Call Point Resettable Element. This innovative product, available in a pack of 10, ensures enhanced security measures and ease of use. Dive into the key features that make this call point a must-have for your fire safety arsenal.
Key Features
1. Resettable Technology
Experience the convenience of resettable technology with the S4-34890. This feature allows for quick and efficient resetting, saving valuable time during emergencies.
2. Pack of 10 for Comprehensive Coverage
With this purchase, you're not just getting one, but a pack of 10 Vigilon call point resettable elements. Achieve comprehensive coverage for your space, ensuring every corner is equipped with top-notch fire safety.
3. Reliable Vigilon Brand
Trust in the reliability of the Vigilon brand. Known for its commitment to safety, Vigilon products undergo rigorous testing to meet the highest industry standards.
4. User-Friendly Design
The call point is designed with user-friendliness in mind. Easy to install and even easier to operate, ensuring that everyone in your space can quickly respond to potential fire incidents.
5. Durable Build for Long-Term Use
Invest in durability with the S4-34890. Constructed with high-quality materials, this call point is built to withstand the test of time, providing long-term fire safety for your environment.
6. Versatile Application
Whether you're securing a residential space, commercial property, or an industrial facility, the S4-34890 Vigilon Call Point Resettable Element is versatile enough to meet your specific fire safety needs.
7. Cost-Effective Solution
Purchasing a pack of 10 offers a cost-effective solution for enhancing your fire safety measures. Vigilon ensures that quality doesn't have to come with a hefty price tag.
Elevate your fire safety strategy with the S4-34890 Vigilon Call Point Resettable Element. Invest in reliability, durability, and ease of use for peace of mind in any environment.
Best offers
Join Risk Free
30 days refund
100% Safe
Secure Shopping
24x7 Support
Online 24 hours
Safe and Secured Payment
On all order over
Know Us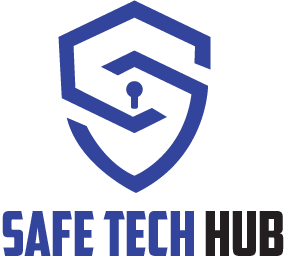 Safetech.hub is the newest online platform envisioned to provide 24/7 online platform for integrators, installers, and end users of Extra Low Voltage (ELV) systems in Nigeria
Read More