Ensure Reliable Fire Safety with Honeywell HLSPS25: EN54-4 Compliant 24V 2.5A Power Supply!
Manufacturer : Honeywell
Part Code : HLSPS25
24V 2.5A Power Supply Unit
EN54-4 Compliant
Max Batt Size : 2 x 17Ah 12V (Supplied Separately)
Local LEDs For Fast Fault Finding
Single or Twin 24V DC Output
Top or Rear Cable Entry
Compare
Upgrade your fire safety system with the Honeywell HLSPS25 EN54-4 PSU, a reliable and compliant 24V 2.5A power supply unit. This power supply, designed by Honeywell, ensures optimal performance and adherence to industry standards. With features like local LEDs for fast fault finding and the flexibility of single or twin 24V DC output, the HLSPS25 is a versatile solution for your safety needs.
 1: EN54-4 Compliant Power Supply
Explore the Honeywell HLSPS25, an EN54-4-compliant power supply unit designed to meet rigorous industry standards. Ensure your fire safety system operates reliably and efficiently with this certified solution.
 2: Reliable 24V 2.5A Performance
Trust in the reliability of the HLSPS25 with its 24V 2.5A power output. This ensures a stable and consistent power supply for your fire safety components, enhancing the overall effectiveness of your system.
3: Versatile Batt Size Compatibility
Discover the versatility of the HLSPS25, compatible with a maximum battery size of 2 x 17Ah 12V (supplied separately). This flexibility allows you to tailor the power supply to your specific requirements, ensuring optimal performance.
4: Fast Fault Finding with Local LEDs
Facilitate quick fault identification with the HLSPS25's local LEDs. This feature streamlines maintenance and troubleshooting, minimizing downtime and ensuring your fire safety system operates seamlessly.
5: Single or Twin 24V DC Output
Adapt the power supply configuration to your needs with the option for single or twin 24V DC output. This flexibility allows you to customize the HLSPS25 to suit the layout and requirements of your fire safety system.
6: Top or Rear Cable Entry
Experience convenience with the HLSPS25's top or rear cable entry options. This flexibility in cable entry ensures easy integration into your existing setup, reducing installation complexities.
7: Manufacturer Expertise – Honeywell
Benefit from the expertise of a renowned manufacturer. Honeywell, a trusted name in safety solutions, brings you the HLSPS25, reflecting their commitment to quality and innovation.
Best offers
Join Risk Free
30 days refund
100% Safe
Secure Shopping
24x7 Support
Online 24 hours
Safe and Secured Payment
On all order over
Know Us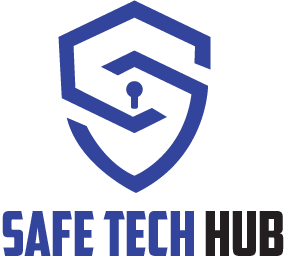 Safetech.hub is the newest online platform envisioned to provide 24/7 online platform for integrators, installers, and end users of Extra Low Voltage (ELV) systems in Nigeria
Read More