Ensure Uninterrupted Connectivity with Gent's VS-CABLE-24 Replacement Ribbon Cables for VIGPLUS-24 and VIGPLUS-72 Panels
Gent VS-CABLE-24 Replacement Ribbon Cables for VIGPLUS-24 and VIGPLUS-72 Panel
The VS-CABLE-24 is replacement Ribbon Cables for the VIGPLUS-24 and VIGPLUS-72 Panels.
Compare
Ensure the seamless operation of your VIGPLUS-24 and VIGPLUS-72 panels with Gent's VS-CABLE-24 Replacement Ribbon Cables. These cables are designed to meet the highest standards, providing a reliable solution for maintaining the functionality of your fire safety control panels.
 1: Uninterrupted Connectivity
Discover the VS-CABLE-24, your key to uninterrupted connectivity for VIGPLUS-24 and VIGPLUS-72 panels. These replacement ribbon cables ensure a robust link between components, minimizing the risk of signal loss and downtime.
 2: Tailored for VIGPLUS Series
Precision-engineered for compatibility, the VS-CABLE-24 is specifically designed for VIGPLUS-24 and VIGPLUS-72 panels. This tailored approach guarantees a perfect fit, eliminating concerns about compatibility and ensuring optimal performance.
 3: High-Quality Construction
Invest in high-quality construction with Gent's replacement ribbon cables. Crafted with durability in mind, these cables undergo rigorous testing to meet industry standards, promising longevity and reliability in demanding environments.
 4: Easy Installation Process
Experience a hassle-free installation process with the VS-CABLE-24. Designed for user convenience, these replacement cables come with clear instructions, allowing you to quickly and effortlessly restore the connectivity of your control panels.
 5: Enhanced Signal Integrity
Ensure enhanced signal integrity with Gent's advanced ribbon cable technology. The VS-CABLE-24 is engineered to maintain signal strength over extended distances, providing a stable and reliable connection critical for the proper functioning of your fire safety system.
 6: Expertly Manufactured
Trust in cables expertly manufactured by Gent. With a reputation for excellence in fire safety solutions, Gent delivers replacement ribbon cables that meet the highest industry standards, giving you peace of mind in your purchase.
 7: Future-Proof Connectivity
Stay ahead with future-proof connectivity. The VS-CABLE-24 not only addresses current needs but also anticipates future requirements, ensuring that your VIGPLUS-24 and VIGPLUS-72 panels remain seamlessly connected as your fire safety system evolves.
Best offers
Join Risk Free
30 days refund
100% Safe
Secure Shopping
24x7 Support
Online 24 hours
Safe and Secured Payment
On all order over
Know Us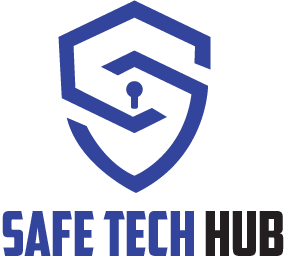 Safetech.hub is the newest online platform envisioned to provide 24/7 online platform for integrators, installers, and end users of Extra Low Voltage (ELV) systems in Nigeria
Read More