Zeta ZT-CP3 Conventional Fire Alarm Manual Call Point – Reliable Glass-Free Fire Alarm Activation
₦21,000.00
EN54-11 approved
Waterproof tested to IP32 (ZT-CP3)
Glass appearance maintains operator deterrence
Positive activation that mimics the feel of  breaking glass
Visible warning flag confirms activation
Simple key to reset operating element (no broken glass)
Complete functional test with every activation
Compare
Unveiling the ZT-CP3 Zeta Conventional Manual Call Point
Introducing the ZT-CP3 Zeta Conventional Manual Call Point Range, a groundbreaking innovation that redefines fire alarm activation. This remarkable manual call point not only replicates the tactile sensation of breaking glass but also provides users with the advantages of a glass-free, resettable operating element. Here's why the ZT-CP3 is a game-changer:
Glass-Free Activation with Real Action
The ZT-CP3 employs a patented mechanism featuring a rigid plastic operating element and an over-center spring mechanism. This ingenious design delivers a true-to-life experience of breaking glass when activated. It's as close to reality as it gets!
Visual Confirmation for Quick Response
Upon activation, an unmistakable activation indicator drops into view at the top of the window, making it easy to identify the call point in use. This visual confirmation ensures swift response and enhanced safety.
Effortless Reset with a Key
Unlike traditional glass break call points, the ZT-CP3 is incredibly easy to reset. A simple key is all it takes to reset the operating element, with no shattered glass to worry about. It's a hassle-free solution for maintaining readiness.
Versatile and Ideal for Every Environment
The ZT-CP3 Zeta Conventional Manual Call Point is the ideal choice for a wide range of applications:
Schools: Eliminate false alarms and ensure the safety of students and staff.
Shopping Centers: Maintain a secure shopping environment with minimal disruptions.
Public Places: Enhance public safety and minimize accidental activations.
Added Protection with Polycarbonate Cover (CP3-CV)
For an extra layer of safeguarding against accidental activations, consider the CP3-CV Polycarbonate cover, available separately. It transforms your call point into a double-action unit, enhancing security.
Easy Installation Options
The ZT-CP3 Zeta Conventional Manual Call Point offers two installation methods:
Flush Installation
Designed to fit directly onto a standard UK single 35mm deep flush box, the flush installation is quick and hassle-free. Secure the wall plate to the flush mount box, attach the call point, and it's ready to go.
Surface Installation
If you prefer surface installation, we provide a dedicated back box with 20mm entry holes. Use the template provided on each pack box to make installation a breeze. Ensure correct placement before securely snapping the call point into place.
Technical Specifications
EN54-11 approved: Complies with industry standards for reliability and safety.
Waterproof (ZT-CP3): Tested to IP67 standards for durability in challenging environments.
Glass Appearance: Maintains operator deterrence without the risk of broken glass.
Positive Activation: Mimics the feel of breaking glass for realistic use.
Visible Warning Flag: Confirms activation at a glance.
Simple Key Reset: No need to deal with shattered glass during reset.
Complete Functional Test: Ensures readiness with every activation.
Colours: Available in Red, Yellow, Green, Blue & White.
Mounting Options: Choose between flush or surface installation with the back box.
Applications Across Industries
The ZT-CP3 is compatible with most conventional fire alarm systems. It excels in environments where traditional glass call points are impractical, such as food processing plants and swimming/leisure centres. Its easy reset feature makes it perfect for areas prone to false activations, such as schools, shopping centres, and public places.
Enhanced Security Options
In scenarios where the risk of malicious activation is a concern, the optional integral sounder cover provides added security. Lift the cover, and the device emits a piercing 96dB alarm, deterring pranksters effectively. Additionally, the Waterproof CP3 can be supplied with an integral cover to prevent accidental damage.
| | |
| --- | --- |
| Weight | 0.3 kg |
| color | Blue, Red, Yellow, White |
| Mount | flush mount, surface mount |
Related products
Gent Fire Alarm S4 CO Dual Optical Heat Sensor Voice Sounder High Power White VAD – S4-911-V-VAD-HPW

₦

165,000.00

Gent S4 CO Dual Optical Heat Sensor Voice Sounder High Power White VAD – S4-911-V-VAD-HPW

The S-Quad range of multifunction devices includes sensors with sounder, speech and EN54-23 certified visual alarms. This allows the maximum flexibility for designers providing cover for a building. The advanced sensing technology is enhanced with a device that can alert building occupants with a highly visible visual alarm and a recorded voice message to ensure all occupants are alerted to an emergency.

Add to cart
Best offers
Join Risk Free
30 days refund
100% Safe
Secure Shopping
24x7 Support
Online 24 hours
Safe and Secured Payment
On all order over
Know Us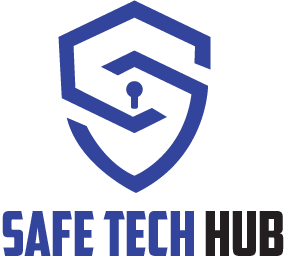 Safetech.hub is the newest online platform envisioned to provide 24/7 online platform for integrators, installers, and end users of Extra Low Voltage (ELV) systems in Nigeria
Read More