Apollo Addressable Fire Alarm Series 65A Relay Bases – Reliable Control for Fire Safety Systems
The Series 65A Relay Bases are intended for indoor use only with control units using four-wire detector supply and alarm initiating circuits.
• Four-wire base
• Detector locking mechanism
• One-way fit
• Easy to wire
• Contains a ground wire terminal
Compare
Introducing Apollo Series 65A Relay Bases
Upgrade your fire safety system with the Apollo Series 65A Relay Bases. These relay bases are meticulously engineered to enhance the functionality of control units and provide reliable volt-free control signals. Discover the key features of these exceptional relay bases below.
Unmatched Performance
The Apollo Series 65A Relay Bases operate flawlessly within a wide voltage range of 9 – 33 V DC. With a relay set of just 15 mA, they efficiently manage power while ensuring smooth operation. These relay bases are designed to meet the highest industry standards, including UL, ULC, CSFM, and MSFM, guaranteeing their performance and safety.
Versatile Applications
Designed for use with four-wire detector supply and alarm initiating circuits, the Series 65A Relay Bases are incredibly versatile. They can also be employed in two and four-wire circuits to provide volt-free control signals to auxiliary systems, such as automatic door closers. This versatility makes them an ideal choice for various fire safety setups.
Multiple Options
Choose from a range of Series 65A Relay Bases to suit your specific needs:
Series 65A 4" Relay Base: This base provides one set of volt-free changeover (form C) contacts that switch when the detector signals an alarm. Perfect for basic fire safety systems.
Series 65A 4" Auxiliary Relay Base: The auxiliary relay base offers two sets of volt-free changeover contacts, making it ideal for controlling additional devices like remote LEDs or other ancillary equipment.
Series 65A End-of-Line Relay Base: Available in both 12V and 24V versions, the end-of-line relay base is designed for four-wire circuits. It features two sets of changeover contacts and a power supervision relay, ensuring comprehensive control and supervision of your fire safety system.
Reliable Construction
The Series 65A Relay Bases are constructed with precision and durability in mind. Their housing is made of white flame-retardant polycarbonate, ensuring they can withstand the test of time and harsh environmental conditions. These relay bases are designed for indoor use, offering dependable performance even in non-icing and non-condensing environments.
Upgrade your fire safety system today with Apollo Series 65A Relay Bases. Experience unparalleled performance, versatility, and reliability for your control units and auxiliary systems. Don't compromise on safety; choose Apollo for peace of mind.
| | |
| --- | --- |
| Weight | 0.3 kg |
| part number | 12 V End-of-Line Relay Base | Part No. 45681-257, 24 V End-of-Line Relay Base | Part No. 45681-258, 4" Relay Base | Part No: 45681-255, 4" Auxiliary Relay Base | Part No. 45681-256 |
Best offers
Join Risk Free
30 days refund
100% Safe
Secure Shopping
24x7 Support
Online 24 hours
Safe and Secured Payment
On all order over
Know Us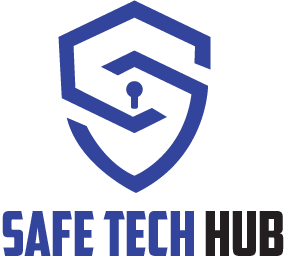 Safetech.hub is the newest online platform envisioned to provide 24/7 online platform for integrators, installers, and end users of Extra Low Voltage (ELV) systems in Nigeria
Read More