Elevate Fire Safety with Gent Vigilon S4-34401: Advanced Interface Technology
Compare
Upgrade your fire safety system with the Gent Vigilon Single Channel Mains Switching Interface with Enclosure – S4-34401. Engineered for seamless integration with the Vigilon system, this interface unit delivers heavy-duty relay switching for both 24V and 230V applications. Dive into the details of this cutting-edge product designed to elevate your building controls and damper systems.
Key Features
1. Advanced Channel Integration
The 4-channel interface sets a new standard by integrating with EN54: part 4 power supply. Experience advanced capabilities in power management and distribution for enhanced fire safety.
2. Cost-Effective Solution
This Vigilon interface provides a cost-effective solution with all elements conveniently housed within the enclosure. Say goodbye to additional costs, as installation and maintenance become more efficient.
3. Enhanced Functionality
Choose excellence with the Vigilon Single Channel Mains Switching Interface. The 4-channel variant adds versatility and extended functionality to meet the evolving demands of modern fire safety systems.
4. Direct Replacement
The single-channel interface serves as a direct replacement for the existing 34415 Mains Switching Interface. Seamlessly upgrade your system without the hassle of complex modifications.
5. Heavy-Duty Relay Switching
Designed for reliability, this interface boasts heavy-duty relay switching with contacts rated at 13A. Ensure robust performance in both 24V and 230V applications, meeting the highest safety standards.
6. Tailored for Damper Control Units
Specifically suitable for switching damper control units, the Vigilon interface is a crucial component in ensuring the efficient operation of your building controls.
7. Individual Channel Programming
Enjoy unparalleled control with the ability to individually program each of the four channels. Configure various modes to control external equipment, providing customized solutions for your specific needs.
Elevate Your Fire Safety System
In summary, the Gent Vigilon Single Channel Mains Switching Interface with Enclosure – S4-34401 is more than a component; it's a vital part of a cutting-edge fire safety system. Upgrade today for advanced features, cost-effective solutions, and unparalleled reliability.
Related products
C-tec Fire Alarm 24V 5A EN54-4 Switch Mode PSU Part No. BF562-5

Certified to EN54-4/A2 by the LPCB and VdS.
A powerful 24V 5A switch mode/digital hybrid PSU that can be customised* to suit your exact requirements – see More Information tab for details.
Plastic cover on PSU PCB guards against touching live parts.
Includes a single-pole voltfree changeover relay that switches for any fault condition.
Multiple indicators – supply present, general fault, fault type & aux. equipment fault.
Two selectable battery charge currents.
Battery fault impedance limits can be optimised to suit load current (helps extend battery life)*.
Mains fail simulation mode.
Improved on-board temperature sensor with optional remote sensor.
Electronic functions comply with EN50131-6 grades 1-4 for security applications.
BF562-5/E encased version also available.

Read more
Best offers
Join Risk Free
30 days refund
100% Safe
Secure Shopping
24x7 Support
Online 24 hours
Safe and Secured Payment
On all order over
Know Us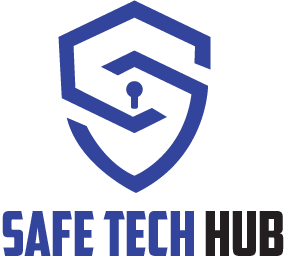 Safetech.hub is the newest online platform envisioned to provide 24/7 online platform for integrators, installers, and end users of Extra Low Voltage (ELV) systems in Nigeria
Read More