Enhance Fire Safety with Gent S3 Voice Sounder – S3-V-R | Loop Powered System
Gent S3 Voice Sounder with Red Body – S3-V-R
S-Cubed offers a comprehensive range of loop powered alarm sounders with integrated voice and EN54-23 certified visual alarms. Combined with flexible configuration from the Gent by Honeywell fire control panels, this loop powered device can give a differentiated combination of audible and visual alarms for alert and general evacuation. Very low power consumption means that the Vigilon system offers more high performance sounders and VADs on the loop than any other manufacturer
Compare
Elevate your fire safety measures with the Gent S3 Voice Sounder, boasting a striking red body for enhanced visibility. The S3-V-R from S-Cubed integrates cutting-edge technology, offering a unique blend of audible and visual alarms. Explore the key features that make this loop-powered sounder an essential component for your Vigilon fire control system.
1. Striking Design for Enhanced Visibility
Introducing the Gent S3 Voice Sounder with Red Body – S3-V-R, a meticulously designed fire safety solution. The vibrant red body ensures heightened visibility, making it a standout component in any fire evacuation scenario.
2. Comprehensive Loop Powered System
S-Cubed brings you a loop powered alarm sounder that goes beyond the ordinary. The S3-V-R integrates seamlessly with the Vigilon fire control panels, offering a comprehensive system supporting up to 200 voice sounders, 100 visual alarm devices (VADs), and 70 combined sounder VADs on a single loop.
3. EN54-23 Certified Visual Alarms
Ensure compliance with industry standards using EN54-23 certified Visual Alarm Devices (VADs). The S3-V-R provides adjustable light coverage that matches the sounder output, delivering a synchronized and effective alert system.
4. Flexible Configuration for Custom Alerts
Tailor your fire alert system with ease using the flexible configuration options offered by the S3-V-R. Four voice phrases and a bell tone come standard, allowing you to create a personalized combination of voice and tone modes within the same sounder.
5. Easy Design and Commissioning Tools
S-Cubed prioritizes user-friendliness with comprehensive and easy-to-use design and commissioning tools. Take control of your fire safety system, adjusting sounder volume via the commissioning tool, the panel, or the HandiLink infrared remote control.
6. Active Background Monitoring
Ensure the reliability of your fire safety circuits with active background monitoring. The S3-V-R actively monitors sounder and VAD circuits, providing real-time feedback to guarantee optimal performance.
7. Low Power Consumption for High Performance
Benefit from very low power consumption, allowing the Vigilon system to accommodate more high-performance sounders and VADs on the loop compared to any other manufacturer. Enhance your fire safety without compromising efficiency.
Related products
APOLLO XPERT 7 BASE 4″

The base is a low insertion force base with stainless steel contacts allowing easy and quick installation.

XPERT addressing

XPERT cards supplied with all bases

Locking feature to prevent unauthorized detector removal

Ideal for the XP95A detector range

Read more
Best offers
Join Risk Free
30 days refund
100% Safe
Secure Shopping
24x7 Support
Online 24 hours
Safe and Secured Payment
On all order over
Know Us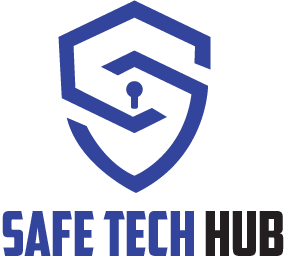 Safetech.hub is the newest online platform envisioned to provide 24/7 online platform for integrators, installers, and end users of Extra Low Voltage (ELV) systems in Nigeria
Read More