Rapid Response Fire Safety: Manual Call Point for Vigilon & Nano Systems | (Excludes Back Box) S4-34842
Resettable or break glass
Lift up protective covers
Up to 200 per loop
Integral short-circuit isolator
Compare
Elevate your fire safety infrastructure with the cutting-edge Manual Call Point for Vigilon and Nano Systems. This essential component ensures rapid response times, continuously monitoring triggers system-wide to guarantee a response in less than one second. Explore the comprehensive features of this manual call point range, offering versatility, security, and easy installation.
Key Features
1. Continuous System-Wide Monitoring
Every manual call point in this range is equipped with continuous monitoring, ensuring a lightning-fast response to triggers across the entire system. Safety is prioritized, with a guaranteed response time of less than one second.
2. Versatile Options
Choose from options with glass elements or resettable elements based on your specific needs. The range caters to diverse requirements, offering flexibility in manual call point selection.
3. Lift-Up Protective Covers
Enhance the durability of your manual call points with lift-up protective covers. These covers provide an additional layer of protection, ensuring the longevity of the system even in demanding environments.
4. Key Switch Version for Security
Opt for the key switch version in areas prone to tampering or vandalism. This version adds an extra layer of security, restricting access to authorized personnel only.
5. Environmentally Protected (EP) Option
For harsh environments, the Environmentally Protected (EP) version with Ingress protection rating IP67 is available. Complete with a resettable element, protective cover, and backbox, it ensures resilience against environmental elements.
6. Easy Installation
The manual call points for Vigilon and Nano systems are designed for easy installation. Mount them on standard installation back boxes or choose bespoke red back boxes for surface mounting, providing flexibility in installation methods.
7. Scalability
With the capability of having up to 200 manual call points per loop, this range offers scalability to meet the demands of various applications. Scale your fire safety system as needed without compromising efficiency.
8. Integral Short-Circuit Isolator
Benefit from an integral short-circuit isolator, enhancing the reliability and safety of the system. The isolator adds an extra layer of protection, ensuring uninterrupted functionality.
Secure Your Environment with Vigilon and Nano Systems
In summary, the Manual Call Point for Vigilon and Nano Systems is a crucial element in fortifying your fire safety measures. From versatile options to scalable installation and advanced security features, this range ensures that your safety is never compromised.
Related products
C-TEC FP 2 Zone Conventional Fire Alarm Panel | Part Number: FF382-2

₦

82,000.00

Installer-friendly design.
Robust metal enclosure with heavy-duty base connections.
One conventional Zone circuit
Two conventional Sounder circuits.
Separate indicators for open & short circuit fault, sounder fault and battery/power supply fault.
Non-latching class change sounder output, latching fire & non-latching fault outputs (via optional expansion loom).
Short circuit=fire facility (pre-1980 BS, no resistors in call points, selectable on a zone by zone basis).
Multi-lingual variants (subject to quantities).
Space for 2 x 12V 2.3Ah VRLA batteries.
Compatible with virtually all known conventional fire detectors including C-TEC's ActiV range.
Designed to comply with BS 5839-4 (this panel in not compliant with EN54-2/4 and should NOT be used in new UK or European installations).

Add to cart
Best offers
Join Risk Free
30 days refund
100% Safe
Secure Shopping
24x7 Support
Online 24 hours
Safe and Secured Payment
On all order over
Know Us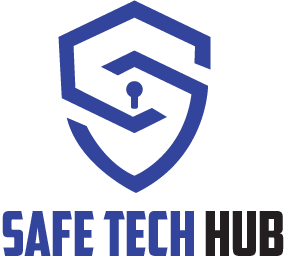 Safetech.hub is the newest online platform envisioned to provide 24/7 online platform for integrators, installers, and end users of Extra Low Voltage (ELV) systems in Nigeria
Read More