Revolutionize Fire Alarm Control with Gent VIG-BNG-RW Bacnet Gateway – Seamless BACnet Integration for Enhanced Safety
Compare
Introducing the Gent VIG-BNG-RW Bacnet Gateway Assembly for Vigilon & Compact with Controls & Command Builds
Unlock seamless integration and advanced communication with the BACNET-GW-3, an innovative solution bridging NOTIFIER's fire panel network and BACnet/IP protocol. This state-of-the-art gateway transforms NFN fire alarm control panels into BACnet objects, ensuring efficient data exchange and enhanced control.
Key Features
1. BACnet Compatibility
The BACNET-GW-3 adheres to the American National Standard (ANSI/ASHRAE 135-1995), guaranteeing compatibility with the widely adopted BACnet protocol.
2. Event Notification Integration
Users can subscribe to Event Notification objects per FACP, enabling the BACnet device to receive real-time events from objects on the FACP. This ensures prompt and accurate response to critical situations.
3. Versatile Connectivity
The gateway can be seamlessly connected to a stand-alone ONYX® panel (9th edition) or any network control module via the available network port. This flexibility ensures easy integration into diverse system architectures.
4. Scalability and Performance
Each BACNET-GW-3 supports up to 14 nodes or 15,000 objects, offering scalability for expanding networks. For larger installations, multiple BACNET-GW-3s can be deployed, ensuring optimal performance.
5. Vigilon BACnet Gateway (VIG-BNG)
Specifically designed for GENT EN54 Vigilon fire detection and alarm systems, the VIG-BNG provides a seamless interface between computer networks and the Vigilon system. This ensures reliable communication and comprehensive control.
Installation and Configuration
Simple Integration
The BACNET-GW-3 boasts a user-friendly installation process, whether connecting to a standalone ONYX® panel or a network control module.
 Event Subscription Setup
Easily configure event subscriptions per FACP to tailor the system's response to specific events. This step ensures that the BACnet device receives relevant notifications.
 Network Connectivity Options
Explore the diverse connectivity options, including direct connection to ONYX® panels or network modules. This step-by-step guide simplifies the configuration process.
Scalability Guidelines
Learn how to maximize the scalability of the BACNET-GW-3 by understanding the maximum supported nodes and objects. This ensures optimal performance in networks of varying sizes.
VIG-BNG Integration
For users of GENT EN54 Vigilon systems, detailed instructions on integrating the VIG-BNG into your network. This step ensures seamless communication and comprehensive control.
Elevate Your Fire Alarm System
Invest in the future of fire alarm control with the Gent VIG-BNG-RW Bacnet Gateway Assembly. Experience unparalleled connectivity, scalability, and control, ensuring your system is always ready to respond. Don't miss out—empower your network today.
Best offers
Join Risk Free
30 days refund
100% Safe
Secure Shopping
24x7 Support
Online 24 hours
Safe and Secured Payment
On all order over
Know Us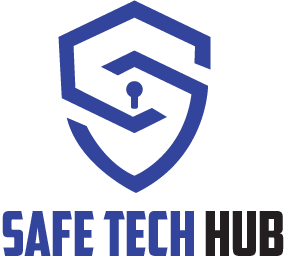 Safetech.hub is the newest online platform envisioned to provide 24/7 online platform for integrators, installers, and end users of Extra Low Voltage (ELV) systems in Nigeria
Read More