Sonos Sounder Beacon Red deep base Amber Lens (Security Alarm System)
A general purpose AC electronic sounder beacon for
industrial applications.
With a choice of 32 tones including all of the major
international standards, the Sonos sounder beacon has
universal acceptance. The full faced translucent beacon
case provides a greater spread of light when compared
with standard and competitor beacon products.
Sonos AC sounder beacons are weatherproof to IP65 and
can be used in all locations both indoors and outdoors.
Compare
A general purpose AC electronic sounder beacon for
industrial applications.
With a choice of 32 tones including all of the major
international standards, the Sonos sounder beacon has
universal acceptance. The full faced translucent beacon
case provides a greater spread of light when compared
with standard and competitor beacon products.
Sonos AC sounder beacons are weatherproof to IP65 and
can be used in all locations both indoors and outdoors.
Features
■ Dual voltage 110V AC or 230V AC
■ Up to 102dB (A) @ 1metre
■ Easy installation
■ Weatherproof to IP65
■ Synchronised alarm tones
■ High efficiency LED beacon
■ Volume control – 20dB
Related products
GENT Fire Alarm NANO-24 Control Panel

₦

950,000.00

Description
From installation and commissioning to
everyday use, Nano delivers an experience that
makes the fire alarm system easy to use and safe
to operate.
The appearance of the panel means that Nano
may be installed and look good in any type of
building.
Nano operates the latest range of Vigilon loop
devices from Honeywell Gent. This allows a
small system to benefit from Gent's advanced
fi re detection technology and powered loop
performance with ranges such as SQuad and
SCubed including powerful EN5423 offering.
The Nano commissioning tool allows simple
cause and effect to be configured either offline
or online using an easy to use commissioning
tool.

Add to cart
Best offers
Join Risk Free
30 days refund
100% Safe
Secure Shopping
24x7 Support
Online 24 hours
Safe and Secured Payment
On all order over
Know Us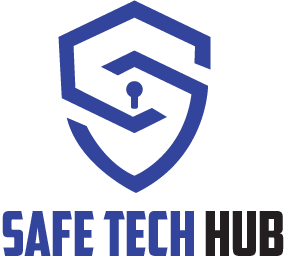 Safetech.hub is the newest online platform envisioned to provide 24/7 online platform for integrators, installers, and end users of Extra Low Voltage (ELV) systems in Nigeria
Read More