Zeta Fyreye MKII Conventional Fire Alarm ROR Heat Detector ~ MKII-HR
₦20,000.00
DESCRIPTION
The Fyreye Rate of Rise heat detectors (MKII-HFCS90) use a thermistor arrangement to sense a quick rise in
temperature and also a final threshold temperature of 90°C. The Fyreye fixed heat detector (MKII-HF/CS90) has a single thermistor arrangement that gives an alarm at a temperature of 90°C.
There are 4 types of mounting base available; standard or deep and with or without diode.
Compare
Fyreye MkII Conventional Detectors – Smoke and Heat Detection for Ultimate Safety
Description:
Introducing the Fyreye MkII Conventional Detectors, the cutting-edge solution to ensure your home or workplace is safeguarded against potential fire hazards. Our detectors come in various models to cater to your specific needs: MKII-OP, MKII-OH, MKII-HF, MKII-HF/CS90, and MKII-HR. Whether it's optically dense smoke, quick temperature rises, or fixed heat detection, Fyreye has got you covered.
Optical Smoke Detection (MKII-OP): The MKII-OP detector utilizes a pulsing IR LED and photodiode to identify the presence of smoke particles in the air. This technology is highly effective in detecting materials like soft furnishings, PVC, plastic, foam, and more, producing small visible particles ranging from 0.5 to 10μm. With a coverage area of up to 100m², it ensures swift detection and response in the event of a fire.
Heat Detection (MKII-HR & MKII-HF): Our heat detectors, MKII-HR and MKII-HF, are designed to sense temperature changes accurately. MKII-HR reacts to rapid temperature increases and triggers an alarm at 57°C, while MKII-HF functions as a fixed heat detector with a similar 57°C trigger point. These detectors are ideal for areas where smoke detection might not be suitable but fire safety remains a top priority.
Advanced Features:
EN54 Compliant: Our detectors are designed to meet EN54 requirements, ensuring their reliability and compliance with industry standards.
Lockable Design: Prevent unauthorized removal with a lockable base, enhancing security.
Remote LED Output: Stay informed even from a distance with remote LED output capability.
Universal Compatibility: Compatible with all Fyreye bases, making integration seamless and hassle-free.
Bases: Choose from our range of bases to suit your installation needs:
MKII-CB: Common Base (100 x 16mm, 53g)
MKII-CB/D: Common Base with Diode (100 x 32mm, 64g)
MKII-DB: Diode Base (100 x 16mm, 53.2g)
MKII-DB/D: Diode Base (100 x 32mm, 64.2g)
Technical Specifications:
Operating Voltage: 9-33V DC
Quiescent Current: 40μA
Alarm Current @ 24V DC: 34mA
Operating Temperature: -10°C to +50°C
Min. Continuous Temperature: 0°C
Maximum Humidity: 95% RH (non-condensing)
Alarm Condition: 2.4% obscuration per meter
Fixed Heat Trigger: @57°C (MKII-HF & MKII-HR)
Fixed Heat Trigger: @90°C (MKII-HF/CS90)
Rate of Rise or Fixed Heat Trigger: @57°C (MKII-HR)
Coverage Area: Up to 100m² (Smoke Detectors), 50m² (Heat Detectors)
IP Rating: IP43
Start-up Time: 10 Seconds
Size (with Base): Varies by model (refer to product details)
Weight (with Base): Varies by model (refer to product details)
Invest in Fyreye MkII Conventional Detectors for unparalleled fire detection and protection. With our advanced technology and rigorous standards, your safety is our top priority. Choose Fyreye for peace of mind.
You may also like…
Zeta Fyreye MKII Conventional Fire Alarm Optical Smoke Detector ~ MKII-OP

₦

20,000.00

DESCRIPTION

The Fyreye Rate of Rise heat detectors (MKII-HFCS90) use a thermistor arrangement to sense a quick rise in
temperature and also a final threshold temperature of 90°C. The Fyreye fixed heat detector (MKII-HF/CS90) has a single thermistor arrangement that gives an alarm at a temperature of 90°C.
There are 4 types of mounting base available; standard or deep and with or without diode.

Add to cart
Related products
Solo 100-001- Fibreglass 4 Section Telescopic Pole – 4.5 metres

₦

685,000.00

SOLO 100/108 Telescopic Poles
Exceptionally lightweight and very portable
Lock system as standard named "Totalock"
Non Conductive Material
Makes the job more efficient
Strong & Durable Fibreglass
Can be used with all SOLO tools and attachments
Use with tools up to 6 metres (Including Height of Man)
Add SOLO 101-001 Extension poles to reach 9 metres (Including Height of Man)

Add to cart

C-TEC FP 2 Zone Conventional Fire Alarm Panel | Part Number: FF382-2

₦

82,000.00

Installer-friendly design.
Robust metal enclosure with heavy-duty base connections.
One conventional Zone circuit
Two conventional Sounder circuits.
Separate indicators for open & short circuit fault, sounder fault and battery/power supply fault.
Non-latching class change sounder output, latching fire & non-latching fault outputs (via optional expansion loom).
Short circuit=fire facility (pre-1980 BS, no resistors in call points, selectable on a zone by zone basis).
Multi-lingual variants (subject to quantities).
Space for 2 x 12V 2.3Ah VRLA batteries.
Compatible with virtually all known conventional fire detectors including C-TEC's ActiV range.
Designed to comply with BS 5839-4 (this panel in not compliant with EN54-2/4 and should NOT be used in new UK or European installations).

Add to cart
Best offers
Join Risk Free
30 days refund
100% Safe
Secure Shopping
24x7 Support
Online 24 hours
Safe and Secured Payment
On all order over
Know Us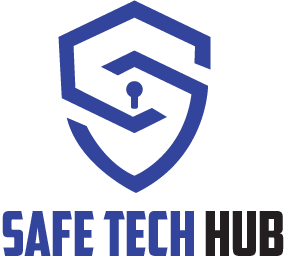 Safetech.hub is the newest online platform envisioned to provide 24/7 online platform for integrators, installers, and end users of Extra Low Voltage (ELV) systems in Nigeria
Read More