Zeta SMART26 Multi-Loop Fire Alarm Control Panel – Elevate Fire Safety
₦3,700,000.00 – ₦3,736,500.00
4.3" colour touch screen display.
8032 Event Log.
Up to 64 panel peer-to-peer network.
13 status LED indicators.
5 function button controls.
Fully functioning repeater provides the ability to program a networked Smart Multi-loop control panel from the front screen.
Accommodates wiring lengths up to 1000 metres from the control panel for added design and install flexibility.
Network can we wired in either a bus or a ring topology if a redundant path is required.
8 password protected access accounts available (1 admin level, 7 user level).
Uncluttered and intuitive interface allows alarms, tech alarms, and fault events to be easily viewed.
Low power consumption.
Small enclosure
Compare
Elevate Fire Safety with the Zeta SMART26 Multi-Loop Control Panel 
Discover the cutting-edge SMART26 Multi-loop Control Panel, a pinnacle of fire safety technology that ensures your peace of mind. This powerful and sophisticated Analogue Addressable Fire Alarm Control Panel is designed to meet a wide variety of applications, from multi-site commercial developments to industrial applications.
Intuitive Control at Your Fingertips
The SMART26 features a state-of-the-art graphical touch screen display, providing a clear, uncluttered, and intuitive interface. Users require minimal training, making it accessible to all. Its extensive day/night mode programming and full cause-and-effect programming via the front panel or Smart configurator PC software make it highly adaptable for various projects.
Seamless Integration and Network Control
This control panel seamlessly integrates into a networked system of up to 64 panels peer-to-peer. It offers powerful programming options that allow configurable control over message transmission, ensuring messages reach the right destinations. Whether used as part of a networked system or as a standalone panel, the SMART26 guarantees top-notch fire safety.
Modular Construction for Flexibility
The SMART26's modular construction allows you to customize your panel using only the required modules. It supports up to 12 loop card modules and has the capacity for up to 26 intelligent modules. This flexibility ensures that your fire safety system meets your specific needs.
Key Features
4.3″ color touch screen display.
Supports up to 64 panel peer-to-peer network.
Extensive day/night mode programming.
Full cause-and-effect programming.
Accommodates up to 250 fyreye MKII devices per loop.
Offers 254 addressable programmable zones.
Powerful 400W Power Supply.
Technical Specifications
Operational Voltage: 28VDC
Quiescent Current: 78mA
Maximum Current: 100mA
Communication Protocol: RS485
Maximum Network Size: 64 Nodes
Maximum Distance Between Nodes: 1KM (using a screened data cable) or 100m (using a standard fireproof cable)
Display: 4.3″ Resistive touch screen. 480 x 272 pixel resolution
LED Indicators: 1 Red (1 x Alarm), 1 Green (Power), 10 Yellow (1 x Sounder Active, 1 x Sounder Fault, 1 x Fault, 1 x Relay Delay, 1 x Controls Active, 1 x General Disablement, 1 x General Test, 1 x Sounder Disablement, 1 x Sounder Delay, 1 x System Fault)
Button Controls: Stop Sounders, Silence Buzzer, Scroll Display, Reset, Start Sounders
Enclosure Dimensions: 665mm x 975mm x 200mm
Weight: 27KG
Cable Entries: 114
Max Module Capacity: 26
Operating Temperature: -5°C (23°F) to 49°C (120°F)
Relative Humidity: 93% Non-Condensing
Upgrade your fire safety system with the SMART26 Multi-Loop Control Panel, where cutting-edge technology meets peace of mind. Ensure your space is protected, and order now.
| | |
| --- | --- |
| Weight | 28 kg |
| Dimensions | 7 × 9 × 2 cm |
| Class | Zeta Smart Connect MultiLoop (SMART26/64), Zeta Smart Connect MultiLoop (SMART26/P/64) |
You may also like…
Cutting-Edge Velocity Zeta Aspiration Smoke Detection Fire Alarm Panel

Model: VDOT-ASD-400
Detection Light Source: High-power blue LED
Smoke Detection Range: 0.001% – 25%/m
Alarm Sensitivity Range: 0.005% – 20%/m
Event Log Capacity: 25,000 events
Relay Outputs: 7
Control Panel: 3-in-1 Control/Display/Programmer Front Panel
Network Connectivity: RS485, Modbus RTU Open Protocol
Event Types: Alarm, Fault, Operation, Smoke, Flow, Auxiliary Gas Sensors

Read more
Related products
CONCEPT (Fire Alarm) TUYA WIFI SMOKE DETECTOR

₦

13,000.00

The Smart Smoke Detector improves the security of your home.

When a fire breaks out and the Smart Smoke detector activates, it sends real-time notifications directly to your smartphone,

In this way, you can intervene even when you are not at home.

The wireless WiFi smart smoke sensor ensures an adequate level of fire safety when you are in the house by activating the siren with an intensity of 80dB.

Using the Tuya Smart and SmartLife application based on IoT (internet of things) technology, you are notified on your mobile phone in the event of a fire.

Useful for installation in homes, businesses, hospitals, restaurants and other places that need protection.

The LED lights red twice a minute to signal a battery change and a low battery notification on the phone.

Notification if the battery access cover is open.

Add to cart
Best offers
Join Risk Free
30 days refund
100% Safe
Secure Shopping
24x7 Support
Online 24 hours
Safe and Secured Payment
On all order over
Know Us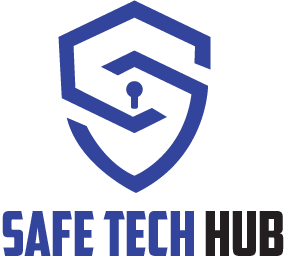 Safetech.hub is the newest online platform envisioned to provide 24/7 online platform for integrators, installers, and end users of Extra Low Voltage (ELV) systems in Nigeria
Read More