Zeta SMART6 Multi-loop Fire Alarm Control Panel C/W 1 LOOP CARD MODULE
₦1,650,000.00 – ₦3,600,000.00
Troubleshooting and programming time minimised by utilising a range of features such as loop auto search, walk test, detailed system menu etc.
Full system redundancy.
A menu-driven graphical touchscreen user interface for ease of operation.
Supports a comprehensive range of DIN-mounted
panel modules and devices for greater flexibility in design.
Available in a variety of different panel enclosure sizes to better suit the requirements of a site.
Touch screen full functioning repeater available (SMART/REP).
Compare
Elevate Fire Safety with the Zeta Smart Connect MultiLoop (SMART6) Fire Alarm Control Panel
Upgrade your fire alarm control system with the SMART6 Multi-loop Fire Alarm Control Panel, a powerhouse Analog Addressable Fire Alarm Control Panel from Zeta Alarm Systems. This sophisticated panel boasts a range of modular components, making it a versatile choice for various applications.
Unparalleled User Experience (SMART6 Multi-loop Fire Alarm Control Panel)
The SMART6 Multi-loop Fire Alarm Control Panel features a user-friendly graphical touchscreen interface, providing end-users with a clear and intuitive experience. Say goodbye to complicated training sessions; minimal training is all that's needed.
Versatile Applications
Designed for flexibility, this control panel supports complex cause-and-effect programming, making it suitable for multi-site commercial developments and industrial applications. It can function both as part of a networked system of up to 64 panels peer-to-peer or as a standalone panel.
Seamless Compatibility
Every component in the SMART6 system is purpose-built to operate seamlessly as part of a Smart Multi-loop EN54 listed system. This ensures full compatibility between detectors, interfaces, sounders, and panels, providing a reliable and efficient fire alarm system.
Key Features
Modular construction allows customization with required modules.
Supports up to 4 loop card modules.
Equipped with a 4.3" color touchscreen display.
Capacity for up to 6 intelligent modules.
Offers full system redundancy.
Allows connection to a TCP/IP Module.
Extensive Day/Night mode programming.
Full cause and effect programming via the front panel or Smart configurator PC software.
Stores 8032 event log entries.
Supports up to 250 Fyreye MKII devices per loop.
Provides 254 addressable programmable zones.
Allows a peer-to-peer network of up to 64 panels.
Supports Positive Alarm Sequence.
Offers Day/Night (Building occupied/unoccupied) programming.
Features an Alarm Circuit Special Application 24V mode.
Equipped with a 400W Power Supply.
Technical Specifications (SMART6 Multi-loop Fire Alarm Control Panel)
Standard: EN54-2 & EN54-4
Mains AC Supply Voltage: 230V AC (+10% / -15%) or 120V AC (+10% / -15%)
Mains AC Supply Frequency: 47-63 Hz
Power Supply DC Rating: 30V DC, 400W
Battery Voltage: 24VDC
Battery Capacity: 2 x 12Ah, 12VDC sealed lead acid (max)
Output Voltage: 24VDC Nominal
Max Alarm Circuit Current: 2 x 500mA (max)
Maximum Loop Current: 450mA
Loop Capacity: 250 Addresses
Maximum Loop Resistance: 25Ω per core @ 200mA / 10Ω per core @ 450mA
Maximum Loop Capacitance: 500nF
Elevate Fire Safety Today
Upgrade your fire alarm control system with the SMART6 Multi-loop from Zeta Alarm Systems. Enjoy a user-friendly experience, versatile applications, and seamless compatibility. Elevate fire safety like never before.
| | |
| --- | --- |
| Weight | 10 kg |
| Dimensions | 5.4 × 3.8 × 1.5 cm |
| Class | SMART6 Multi-loop Addressable Control Panel, SMART6 Multi-loop Addressable Control Panel w/ 32 Zone LED |
You may also like…
C-TEC FP 2 Zone Conventional Fire Alarm Panel | Part Number: FF382-2

₦

82,000.00

Installer-friendly design.
Robust metal enclosure with heavy-duty base connections.
One conventional Zone circuit
Two conventional Sounder circuits.
Separate indicators for open & short circuit fault, sounder fault and battery/power supply fault.
Non-latching class change sounder output, latching fire & non-latching fault outputs (via optional expansion loom).
Short circuit=fire facility (pre-1980 BS, no resistors in call points, selectable on a zone by zone basis).
Multi-lingual variants (subject to quantities).
Space for 2 x 12V 2.3Ah VRLA batteries.
Compatible with virtually all known conventional fire detectors including C-TEC's ActiV range.
Designed to comply with BS 5839-4 (this panel in not compliant with EN54-2/4 and should NOT be used in new UK or European installations).

Add to cart
Related products
APOLLO XPERT 7 BASE 4″

The base is a low insertion force base with stainless steel contacts allowing easy and quick installation.

XPERT addressing

XPERT cards supplied with all bases

Locking feature to prevent unauthorized detector removal

Ideal for the XP95A detector range

Read more

Gent Fire Alarm S4 CO Dual Optical Heat Sensor Voice Sounder High Power White VAD – S4-911-V-VAD-HPW

₦

165,000.00

Gent S4 CO Dual Optical Heat Sensor Voice Sounder High Power White VAD – S4-911-V-VAD-HPW

The S-Quad range of multifunction devices includes sensors with sounder, speech and EN54-23 certified visual alarms. This allows the maximum flexibility for designers providing cover for a building. The advanced sensing technology is enhanced with a device that can alert building occupants with a highly visible visual alarm and a recorded voice message to ensure all occupants are alerted to an emergency.

Add to cart

C-TEC Fire Alarm CONVENTIONAL ActiV Diode Base Part No. C4408D

₦

4,500.00

Compatible with C-TEC's entire range of ActiV fire detectors.
Third-party certified to the relevant parts of EN54 in conjunction with our ActiV detectors.
Easy to fit with lots of working space.
Can be ceiling mounted in any orientation due to the true 360° degree viewing angle of the LED indicator strips on all ActiV detectors.
Integrated detector/base locking mechanism, head removal tool and ID tag.
Simple 'click and twist' design.
Remote LED terminals for the optional connection to a BF318 Remote indicator.
C4408 non-diode and C4408R relay bases also available.

Add to cart
Best offers
Join Risk Free
30 days refund
100% Safe
Secure Shopping
24x7 Support
Online 24 hours
Safe and Secured Payment
On all order over
Know Us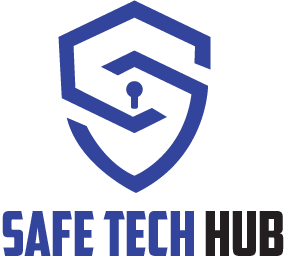 Safetech.hub is the newest online platform envisioned to provide 24/7 online platform for integrators, installers, and end users of Extra Low Voltage (ELV) systems in Nigeria
Read More