KLAXON FLASH GUARD FIRE ALARM SYSTEM-LED BEACONS QBS-0060
Compact, ultra-modern sleek appearance

Long life Led design

Ease of installation with first-fix option on standard models

Weatherproof to IP65, up to IP67 with a separate cable connector

White, high-quality polycarbonate housing

Vandal-resistant safety locking mechanism

Flashing or Static Indicators

11-35VDC (Flashing or Static) 240VAC (Flashing Only)

Current: 11-35VDC (50mA) 240VAC (32mA)

Flash Rate: 1Hz

Operating temperatures: -20c – +70c

IP Rating: IP65 (Standard) IP67 (with cable connector)
Compare
KLAXON FLASH GUARD-LED BEACONS
Introducing the KLAXON FLASH GUARD LED Beacons, the ultimate solution for efficient communication and safety enhancement. These beacons redefine visibility with a diffuser that ensures a wider spread of light, making them ideal for various applications.
Distinctive Features:
Optimized Design: With a sleek, modern appearance, these LED beacons seamlessly blend into any setting, adding a touch of sophistication.
Extended Lifespan: The long-life LED design guarantees reliability over time, making these beacons a cost-effective investment.
Simple Installation: Designed with ease in mind, the first-fix option on standard models streamlines the installation process, saving you time and effort.
Weatherproof Performance: Built to withstand the elements, these beacons boast an impressive IP65 weatherproof rating, which can be upgraded to IP67 with a separate cable connector.
Tailored Options for Every Need
Choose from a range of options to suit your specific requirements. The KLAXON FLASH GUARD LED Beacons offer both flashing and static indicators, providing versatility for different scenarios. Whether you need attention-grabbing flashes or steady alerts, these beacons have you covered.
Key Specifications:
Voltage Flexibility: Operates effectively at 11-35VDC (Flashing or Static) and 240VAC (Flashing Only), ensuring compatibility with various power sources.
Efficient Consumption: With a current draw of 50mA for 11-35VDC and 32mA for 240VAC, these beacons strike a balance between performance and energy efficiency.
Consistent Flash Rate: The 1Hz flash rate guarantees clear and attention-catching alerts, maximizing the effectiveness of these indicators.
Temperature Tolerance: Operating seamlessly in temperatures ranging from -20°C to +70°C, these beacons can handle diverse environmental conditions.
Wide Array of Applications
The versatility of KLAXON FLASH GUARD LED Beacons shines through their diverse applications. From safety to process control, these beacons ensure efficient communication and alerts, keeping your environment secure and well-informed.
Applications:
Fire Alarm Systems: Provide timely and visible alerts in case of fire emergencies, enhancing evacuation procedures.
Security Alerts: Enhance security protocols by integrating these beacons into your security system, deterring potential threats.
Emergency Warnings: Promptly notify individuals about emergency situations, enabling swift responses to potential hazards.
Process Control Alarms: Maintain operational efficiency by integrating these beacons into your process control system, ensuring timely responses to deviations.
Choose Safety, Choose KLAXON: Elevate safety and communication with the reliable KLAXON FLASH GUARD LED Beacons. Whether it's fire, security, emergencies, or process control, these beacons provide the visibility and reliability you need to create a safer environment._
You may also like…
Message Controller, Fire Alarm System (PNV-0003)

When combined with a Message controller, voice sounders can transmit upto 7 messages via a simple two-core cable.
The control unit has two status indication LED's mounted on its front face; a green 'System Health' indicator and an amber 'fault indicator'

Read more

Sonos Xenon Beacon Fire Alarm System (5J)

Dual voltage 110V AC or 230V AC
High Output 5J Xenon beacon
10-60V DC, Up to 102dB (A) @ 1metre
No surge current
Single/double flash (DC version)
Easy installation, Weatherproof to IP65
Synchronised flash alarm tones (DC version)
Operating temperature: -25c – +55c
2 x 20mm cable glands
ip65 ip rating
Available in red, clear, amber, green, blue color lens

Read more
Related products
CONCEPT (Fire Alarm) TUYA WIFI SMOKE DETECTOR

₦

13,000.00

The Smart Smoke Detector improves the security of your home.

When a fire breaks out and the Smart Smoke detector activates, it sends real-time notifications directly to your smartphone,

In this way, you can intervene even when you are not at home.

The wireless WiFi smart smoke sensor ensures an adequate level of fire safety when you are in the house by activating the siren with an intensity of 80dB.

Using the Tuya Smart and SmartLife application based on IoT (internet of things) technology, you are notified on your mobile phone in the event of a fire.

Useful for installation in homes, businesses, hospitals, restaurants and other places that need protection.

The LED lights red twice a minute to signal a battery change and a low battery notification on the phone.

Notification if the battery access cover is open.

Add to cart
Best offers
Join Risk Free
30 days refund
100% Safe
Secure Shopping
24x7 Support
Online 24 hours
Safe and Secured Payment
On all order over
Know Us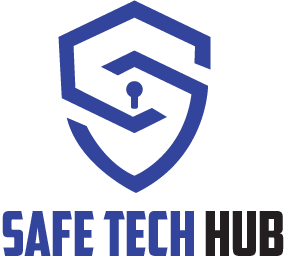 Safetech.hub is the newest online platform envisioned to provide 24/7 online platform for integrators, installers, and end users of Extra Low Voltage (ELV) systems in Nigeria
Read More