Precision Control with Gent 19104-52: DIN Rail Mounting Relay
Compare
Elevate your control and automation capabilities with the Gent 19104-52 DIN Rail Mounting Polarised Relay. Crafted for seamless integration with the S4-34440-02 and S4-34440-12 interface units, this relay is a game-changer in the world of switching and timers.
Key Features
1. DIN Rail Mounting
Effortlessly install the 19104-52 with its DIN rail mounting feature. This ensures a secure and organized placement, optimizing your space for efficient use.
2. Designed for Gent Interface Units
Tailored specifically for use with Gent's S4-34440-02 and S4-34440-12 interface units, the 19104-52 relay ensures compatibility and seamless integration for enhanced performance.
3. Polarised for Precision
Experience precision in every operation with the polarised design of this relay. It guarantees accurate switching and timing, meeting the demands of diverse applications.
4. Versatile Polycarbonate Construction
Manufactured from a versatile all-purpose polycarbonate, the relay boasts durability and longevity. It can withstand the rigors of various environments, ensuring reliability in the long run.
5. Activation for Class Changes and 'Start Work' Signals
The 19104-52 relay goes beyond the basics. It's designed to activate class changes and 'start work' signals, adding versatility to its functionality.
6. Enhance Control and Automation
Upgrade your control and automation systems with this Gent relay. Enjoy the convenience of efficient switching and precise timing for a wide range of applications.
7. Reliable Gent Quality
Trust in the reliability that comes with the Gent brand. Known for delivering quality products, Gent ensures that the 19104-52 relay meets the highest industry standards.
Unleash the Power of Precision
In summary, the Gent 19104-52 DIN Rail Mounting Polarised Relay is your gateway to enhanced control, automation, and precision in switching and timing. Invest in a product that not only meets but exceeds your expectations.
Best offers
Join Risk Free
30 days refund
100% Safe
Secure Shopping
24x7 Support
Online 24 hours
Safe and Secured Payment
On all order over
Know Us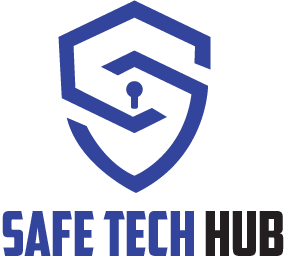 Safetech.hub is the newest online platform envisioned to provide 24/7 online platform for integrators, installers, and end users of Extra Low Voltage (ELV) systems in Nigeria
Read More