Secure Your Space with Gent S4-34741 Beam Sensor Transmitter | Advanced Intrusion Detection
Compare
Elevate your security with the Gent S4-34741 Beam Sensor Transmitter, a cutting-edge component designed for precision in intrusion detection. This beam emitter, part of Gent's S-Quad range, utilizes Vigilon's loop powered technology, enabling seamless integration with up to 16 beam pairs on the same loop circuit. With a coverage distance of 100m and no need for additional power supply units or complex wiring, it offers a hassle-free solution for advanced security needs.
Long Description:
1. Intrusion Detection Excellence
The Gent S4-34741 Beam Sensor Transmitter stands at the forefront of intrusion detection technology. Engineered for precision and reliability, this beam emitter is an integral part of Gent's S-Quad range, ensuring advanced security measures for your space.
2. Vigilon's Loop Powered Technology
Experience the power of Vigilon's loop powered technology, a groundbreaking feature that allows seamless connectivity for up to 16 beam pairs on the same loop circuit. This innovative approach simplifies the integration process, providing a unified and efficient security system.
3. Extensive Coverage, No Hassle
With a remarkable coverage distance of up to 100m, the S4-34741 Beam Sensor eliminates the need for external Power Supply Units, intricate wiring, or interfacing. This ensures a hassle-free installation process while delivering unparalleled security coverage.
4. Compatibility with Vigilon and Nano Control Panels
Versatility is key. This beam sensor transmitter is compatible with the full range of Vigilon and Nano control panels, offering a flexible and scalable solution for various security setups.
5. Panel Software for Rapid Response
Utilizing the panel software, the S-Quad beam ensures a swift response to potential threats, enhancing the overall effectiveness of your security system. Advanced software filters further reduce unwanted alarms, providing a refined and reliable security experience.
6. Understanding Beam Sensors
Delve into the technology. A beam sensor operates by emitting a beam of light, often pulsed infrared, visible red, or laser. This beam fills a designated detection area, and when the target enters, it deflects part of the beam back to the receiver, signaling an alarm upon detection.
7. Enhanced Security Alert Mechanism
In the event of a detection, the S4-34741 signals an alarm, ensuring a prompt response to potential intrusions. This enhanced security alert mechanism adds an extra layer of protection to your space.
Related products
CONCEPT (Fire Alarm) TUYA WIFI SMOKE DETECTOR

₦

13,000.00

The Smart Smoke Detector improves the security of your home.

When a fire breaks out and the Smart Smoke detector activates, it sends real-time notifications directly to your smartphone,

In this way, you can intervene even when you are not at home.

The wireless WiFi smart smoke sensor ensures an adequate level of fire safety when you are in the house by activating the siren with an intensity of 80dB.

Using the Tuya Smart and SmartLife application based on IoT (internet of things) technology, you are notified on your mobile phone in the event of a fire.

Useful for installation in homes, businesses, hospitals, restaurants and other places that need protection.

The LED lights red twice a minute to signal a battery change and a low battery notification on the phone.

Notification if the battery access cover is open.

Add to cart
Best offers
Join Risk Free
30 days refund
100% Safe
Secure Shopping
24x7 Support
Online 24 hours
Safe and Secured Payment
On all order over
Know Us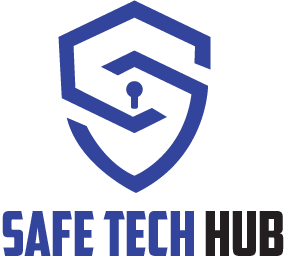 Safetech.hub is the newest online platform envisioned to provide 24/7 online platform for integrators, installers, and end users of Extra Low Voltage (ELV) systems in Nigeria
Read More