Gent S4-711-VAD-HPW Dual Optical Heat Sensor with High Power White VAD for Unparalleled Safety!
DESCRIPTION
The S-Quad range of multifunction devices includes sensors with sounder, speech and EN54-23 certified visual alarms. This allows the maximum flexibility for designers providing cover for a building. The advanced sensing technology is enhanced with a device that can alert building occupants with a highly visible visual alarm and a recorded voice message to ensure all occupants are alerted to an emergency.
Innovative design has allowed the LED visual alarm to be built into the centre of the sensor with the sounder and speech circuits inside providing a neat and aesthetic solution to multi-function devices.
The visual alarm and voice messages are synchronised across each control panel ensuring a clear unambiguous message to building occupiers.
Compare
Upgrade your fire safety system with the Gent S4-711-VAD-HPW, a cutting-edge Dual Optical Heat Sensor with a High Power White Visual Alarm Device (VAD). This multifunctional device combines advanced sensing technologies, including heat, dual-angle optical scatter, and carbon monoxide detection. Designed for flexibility, it features EN54-23 certified visual alarms, sounders, and recorded voice messages, ensuring a comprehensive emergency alert system.
1: Advanced Multifunctional Design
Discover the S-Quad range's versatility with multifunction devices integrating sensors, sounders, speech, and EN54-23 certified visual alarms. This advanced design provides maximum flexibility for building coverage, offering a comprehensive solution for emergency alerts.
2: Enhanced Emergency Alert System
Experience innovation with a device that goes beyond traditional sensors. The S4-711-VAD-HPW features a visual alarm and recorded voice messages, ensuring all building occupants are alerted to emergencies. The synchronicity of visual and auditory alerts provides a clear and unambiguous message.
3: Innovative Aesthetic Solution
Explore the innovative design of the S4-711-VAD-HPW, where the LED visual alarm is seamlessly integrated into the sensor's center. With sounder and speech circuits housed inside, this device offers a neat and aesthetically pleasing solution to multifunctional devices.
4: Certified Sensitivity Settings
Ensure precise fire detection with certified sensitivity settings tailored to specific environments and applications. Each sensor can be programmed for different times of the day, allowing adaptability to varying conditions and requirements.
5: Short Circuit Isolator and Configurability
Prioritize safety with a short circuit isolator in each device. Benefit from configurable input/output connections for remote indicators or supervisory inputs. Enjoy fully synchronized sound patterns via the control panel for a seamless emergency alert experience.
6: Adjustable Sound Levels and Tones
Tailor your fire safety system with sensor sounders featuring adjustable sound levels and tones. Achieve harmony with system sounders, ensuring a comprehensive and synchronized alert system.
7: Robust Performance Specifications
Explore the robust specifications, including an operating temperature range of -10 to +50°C, a weight of 0.11kg (0.17kg inc Base), and the capability of connecting 200 devices per loop. The device is available in White (RAL 9010) and Black (RAL 9005), providing aesthetic flexibility.
Related products
Sonos Sounder Beacon Red deep base Amber Lens (Security Alarm System)

A general purpose AC electronic sounder beacon for
industrial applications.
With a choice of 32 tones including all of the major
international standards, the Sonos sounder beacon has
universal acceptance. The full faced translucent beacon
case provides a greater spread of light when compared
with standard and competitor beacon products.
Sonos AC sounder beacons are weatherproof to IP65 and
can be used in all locations both indoors and outdoors.

Read more
Best offers
Join Risk Free
30 days refund
100% Safe
Secure Shopping
24x7 Support
Online 24 hours
Safe and Secured Payment
On all order over
Know Us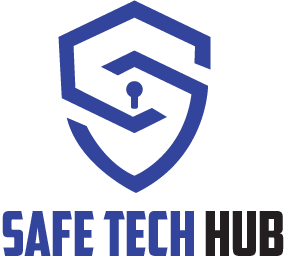 Safetech.hub is the newest online platform envisioned to provide 24/7 online platform for integrators, installers, and end users of Extra Low Voltage (ELV) systems in Nigeria
Read More