Zeta Fyreye MkII Addressable Fire Alarm Detector Bases – MKII-CB, MKII-CB/D, MKII-IB
₦4,000.00
Low profile or deep diode mounting base for the Fyreye MKII range of addressable detectors.
Compare
MKII-CB, MKII-CB/D, MKII-IB
The MkII range of detectors can be mounted on 3 different bases, a shallow base (MKII-CB), a deep base (MKII-CB/D), and an isolator base (MKII-IB).
MKII-CBI
Fyreye MKII Addressable Common Base for use with MKII-AOPI, MKII-AHRI, MKII-AHFI & MKII-AOHI
MKII-CB/DAP
Also available is a new Detector Address Plate (MKII-CB/DAP) which can be used with the MKII-CB and MKII-CB/D bases. An address label can be fitted to the plate allowing the detector's address to be easily identified.
Advanced Features:
EN54 Compliant: Our detectors are designed to meet EN54 requirements, ensuring their reliability and compliance with industry standards.
Lockable Design: Prevent unauthorized removal with a lockable base, enhancing security.
Remote LED Output: Stay informed even from a distance with remote LED output capability.
Universal Compatibility: Compatible with all Fyreye bases, making integration seamless and hassle-free.
Bases: Choose from our range of bases to suit your installation needs:
MKII-CB: Common Base (100 x 15mm, 48g)
MKII-CB/D: Common Base with Diode (100 x 34mm, 60g)
MKII-IB: Isolator base (100 x 15mm, 48g)
MKII-ISO: Isolator base and cover (100 x 25mm, 85g)
MKII-CBI:Diode Base  (100 x 33mm, 90g)
MKII-CB/DAP: Detector Address Plate (100 x 13mm, 17g)
| | |
| --- | --- |
| Weight | 0.3 kg |
| Base | (MKII-IB) – isolator base, MKII-CB ~ Common Base, MKII-CB/D ~ Common Base with diode, MKII-CB/DAP Detector Addressable Plate, MKII-CSI Diode base, MKII-ISO Isolator base with cover |
You may also like…
Zeta Fyreye MKII Conventional Fire Alarm ROR Heat Detector ~ MKII-HR

₦

20,000.00

DESCRIPTION

The Fyreye Rate of Rise heat detectors (MKII-HFCS90) use a thermistor arrangement to sense a quick rise in
temperature and also a final threshold temperature of 90°C. The Fyreye fixed heat detector (MKII-HF/CS90) has a single thermistor arrangement that gives an alarm at a temperature of 90°C.
There are 4 types of mounting base available; standard or deep and with or without diode.

Add to cart
Related products
Gent Fire Alarm G017-01 Flush MCP 470 Ohms M1A-R470FG

Manual call points from Honeywell Gent are easy and safe to operate, with no hammer required. Fully compliant with EN 54-11, each point is manufactured from ABS and both have a break glass and resettable element. For areas susceptible to inadvertent operation – such as sports halls – a stronger, clear polycarbonate cover version is available.

Read more

C-TEC Fire Alarm CONVENTIONAL ActiV Diode Base Part No. C4408D

₦

4,500.00

Compatible with C-TEC's entire range of ActiV fire detectors.
Third-party certified to the relevant parts of EN54 in conjunction with our ActiV detectors.
Easy to fit with lots of working space.
Can be ceiling mounted in any orientation due to the true 360° degree viewing angle of the LED indicator strips on all ActiV detectors.
Integrated detector/base locking mechanism, head removal tool and ID tag.
Simple 'click and twist' design.
Remote LED terminals for the optional connection to a BF318 Remote indicator.
C4408 non-diode and C4408R relay bases also available.

Add to cart
Best offers
Join Risk Free
30 days refund
100% Safe
Secure Shopping
24x7 Support
Online 24 hours
Safe and Secured Payment
On all order over
Know Us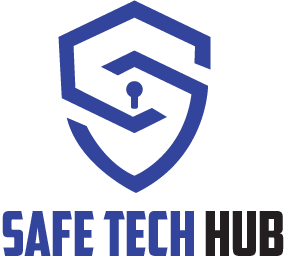 Safetech.hub is the newest online platform envisioned to provide 24/7 online platform for integrators, installers, and end users of Extra Low Voltage (ELV) systems in Nigeria
Read More