Zeta SmartConnect Fire Alarm Circuit Module | SCM-ACM
₦295,000.00
Can be configured as an alarm output or a power output
2 x output circuit (500mA each)
Extensive front unit status indications
Quick and easy to install by plugging the RJ45 cable
into the module and control panel (cable supplied with unit)
Power limited
Out of stock
Compare
Introducing the SCM-ACM Module: Amplify Your Smart Connect Multiloop Panel
Elevate your control and monitoring capabilities with the SCM-ACM module. This ingenious plug-in module is designed to seamlessly integrate with your Smart Connect Multiloop Panel, providing you with enhanced functionality and peace of mind.
Versatile Circuitry
Dual Functionality
The SCM-ACM module offers the flexibility to be configured as either an alarm output or a power output. This adaptability ensures that it can cater to a wide range of applications, making it a versatile addition to your setup.
Twin Output Power
With two output circuits, each capable of delivering 500mA, this module empowers your system to handle demanding tasks effortlessly. Whether you need to power multiple devices or signal alarms, the SCM-ACM has you covered.
Robust Monitoring
Supervised Circuits
Rest easy knowing that the SCM-ACM's circuits are supervised for open circuit, short circuit, and earth fault conditions. If any issues arise, this module will promptly report them back to your control panel, allowing for swift action and preventing potential system downtime.
Auxiliary Output
One standout feature of the SCM-ACM is its ability to program a circuit as a 24v auxiliary output. This added functionality can be a game-changer when you need to provide power to external equipment, enhancing the overall utility of your setup.
Effortless Installation
Plug-and-Play Convenience
Installing the SCM-ACM module is a breeze. Simply plug the RJ45 cable into the module and your control panel (cable supplied with the unit), and you're good to go. Say goodbye to complicated setups and hello to seamless operation.
Technical Excellence
Specifications SCM-ACM
Part No: 37-395
Design Standard: EN54 part 2
Approval: LPCB (Pending)
Output Voltage: 30VDC Nominal
Output Current: 2 x 500mA
End of Line: 4.7 kΩ
Operating Temperature: -5°C to 40°C
Max Humidity: 95% Non-Condensing
Size (mm) (HxWxD): 105mm x 57mm x 47mm
Weight: 0.15KG
Terminal Wiring Size: 0.8mm2 to 2.5mm2
Elevate your control panel's capabilities with the SCM-ACM module. Whether you need robust alarm signaling or reliable power distribution, this module has you covered. With its dual functionality and robust monitoring, it's the perfect addition to your Smart Connect Multiloop Panel.
| | |
| --- | --- |
| Weight | 0.2 kg |
| Dimensions | 1.0 × 0.5 × 0.5 cm |
Related products
CONCEPT (Fire Alarm) TUYA WIFI SMOKE DETECTOR

₦

13,000.00

The Smart Smoke Detector improves the security of your home.

When a fire breaks out and the Smart Smoke detector activates, it sends real-time notifications directly to your smartphone,

In this way, you can intervene even when you are not at home.

The wireless WiFi smart smoke sensor ensures an adequate level of fire safety when you are in the house by activating the siren with an intensity of 80dB.

Using the Tuya Smart and SmartLife application based on IoT (internet of things) technology, you are notified on your mobile phone in the event of a fire.

Useful for installation in homes, businesses, hospitals, restaurants and other places that need protection.

The LED lights red twice a minute to signal a battery change and a low battery notification on the phone.

Notification if the battery access cover is open.

Add to cart
Best offers
Join Risk Free
30 days refund
100% Safe
Secure Shopping
24x7 Support
Online 24 hours
Safe and Secured Payment
On all order over
Know Us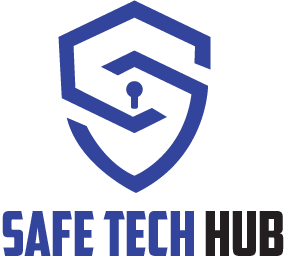 Safetech.hub is the newest online platform envisioned to provide 24/7 online platform for integrators, installers, and end users of Extra Low Voltage (ELV) systems in Nigeria
Read More